Retiring in El Salvador – The Pros, Cons, and What They Don't Tell You
If you have already read any of my other articles about retirement abroad, you can jump straight to the first subtitle (The Pros of Retiring in El Salvador). If not, keep reading from the beginning to get some context.
Ps: Check also our Youtube Channel.
My company helps expats. Many of these people know what they want and just need help. What about retiring in X? What's your opinion? they ask me.
Often I don't know what to say. I tell my team to research the destination and write a detailed report so I can give our customers the information they need.
Not surprisingly, most of the destinations are warm places with idyllic beaches.
After a few years of doing this, we researched and wrote about multiple Caribbean Islands and Central American countries.
Below is the resumed version of some reports we did, available for free for you:
Puerto Rico: The main reason to retire in Puerto Rico might be a word with only 3 letters.
Republica Dominicana: The Fascination of Retirees and Digital Nomads With This Caribbean Destination
Nicaragua: How a Central-American Country Safer Than Delaware Became Popular Among Pensioners
Jamaica: The Insane Economics Behind the Idea of Retirement in Jamaica
Panamá: The Not-So-Secret Oasis for Foreign Pensioners: A Low Tax Gem in Central America
Read also: The Best European Cities to Retire to
But today we will write about a quite… polemic country.
A place that until years ago was among the most dangerous countries on the planet and had serious issues with gang violence, but in a matter of years, improved to the point to be among the safest in Central America.
You guessed it: We are talking about retiring in El Salvador.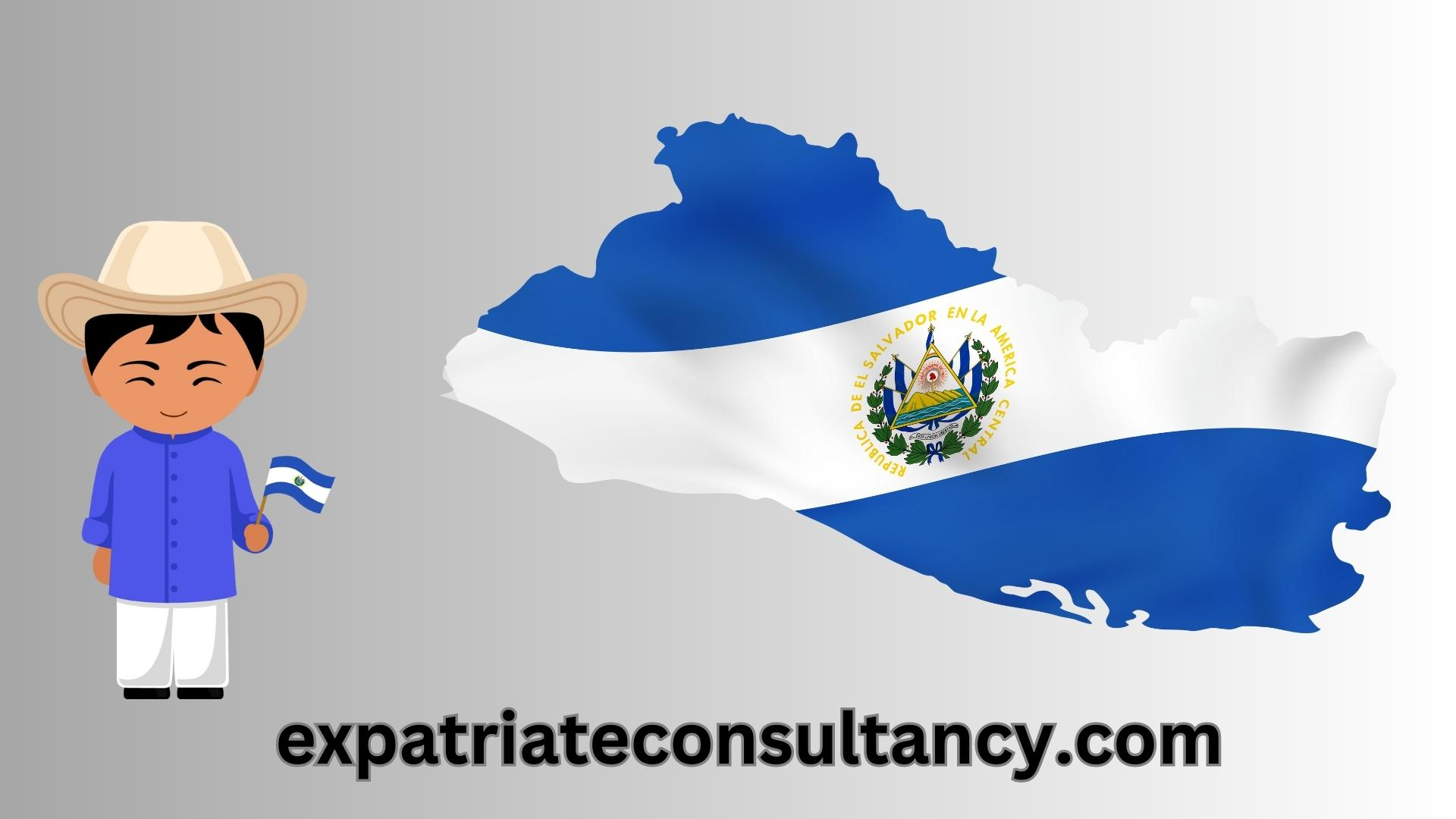 For many Americans (and also a considerable amount of Europeans), retirement in El Salvador as an expatriate offers a delightful escape to the heart of Central America. Nestled between Guatemala and Honduras, this vibrant country is often overlooked by retirees who flock to its neighboring Costa Rica.
Let's talk about the pros and cons El Salvador offers.
The Pros of Retiring in El Salvador – 5 Reasons Why You Should Move To El Salvador
The Cost of Living: A Good Reason for Living in El Salvador
El Salvador boasts a relatively low cost of living compared to many other countries, allowing retirees to stretch their savings further. For instance, cities like Santa Ana (and other places that we mention at the end of this article) offer affordable housing options, such as condominiums or apartments, at reasonable prices.
This affordability extends to everyday expenses, including groceries, dining out, transportation, and entertainment, making it easier to maintain a comfortable lifestyle without straining finances.
Read also: This Life-Changing Surgery Costs 5 Times More in the US Than in These Countries
Safety. Living in El Salvador now is safe (when compared to other Latin American countries)
While this may sound odd when we consider the nation's history (a civil war ended not long ago) and the very violent past, it's worth noting that El Salvador has made significant strides in terms of security in recent years.
The murder rate in El Salvador dropped by more than 80% in a matter of years, and currently, it is safer than most countries in Latin America. The drastic improvement almost put El Salvador among the 10 best countries to live in Latin America (it got a 11th place).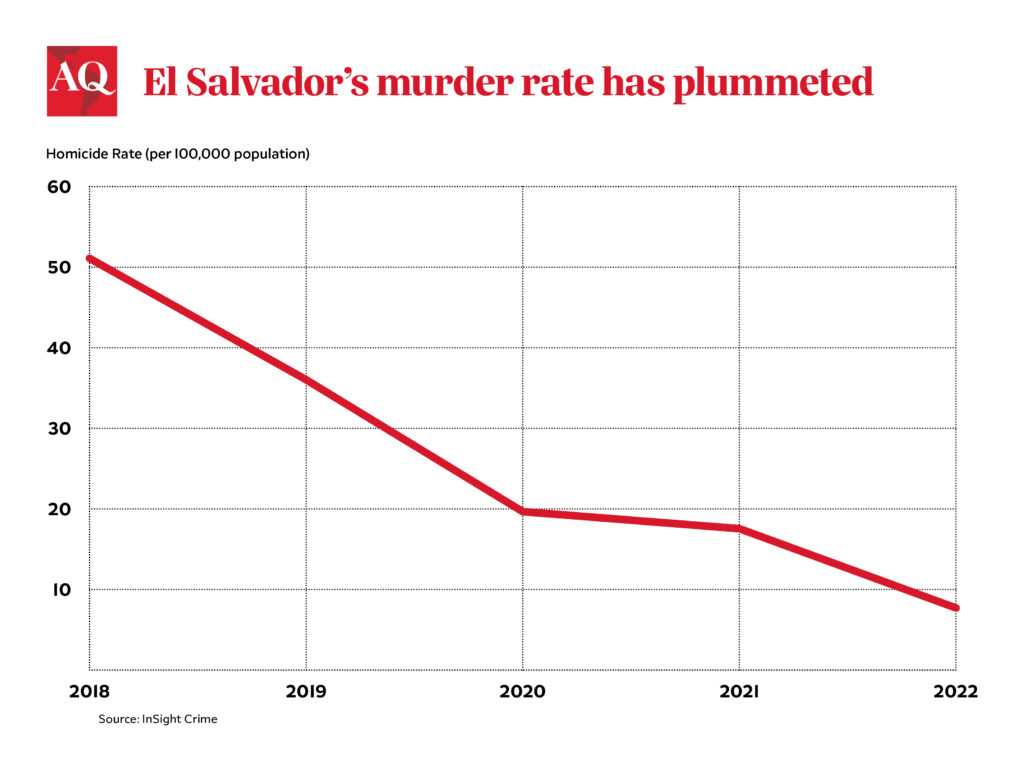 The government has implemented various measures to improve public safety, including increased police presence and heavy repression against organized crime. Cities like Santa Tecla have witnessed notable improvements in safety, with efforts focused on reducing crime rates and enhancing security measures.
Friendly People
One of the notable aspects of retiring in El Salvador is the warm and welcoming nature of its people. Salvadorans are known for their hospitality, friendliness, and a strong sense of community.
As an expatriate retiree, you can expect to be embraced by the local population, making it easier to establish connections and build meaningful relationships. It is not difficult to start conversations with neighbors, participate in community events, or join social clubs.
Affordable Private Healthcare
For Americans, one of the best aspects of retiring in El Salvador is the availability of quality healthcare services at affordable rates. While public healthcare in the country may face certain challenges, private hospitals and healthcare institutions offer reliable options.
For example, the Hospital de Diagnóstico in San Salvador is a renowned private hospital with state-of-the-art facilities and a range of specialized departments. Retirees can receive comprehensive medical care, including consultations, diagnostic tests, surgeries, and specialist treatments, at a fraction of the cost compared to health care in other countries.
Pleasant Climate and Natural Beauty
El Salvador enjoys a pleasant climate throughout the year, with warm temperatures and cooling sea breezes.
It's no mystery that this country is on the list of the top seven Spanish-speaking places to travel, due to things like the pleasant climate, coupled with its stunning natural beauty that also makes it an attractive destination for retirees seeking a peaceful and picturesque environment.
For instance, beach towns like La Libertad offer retirees the opportunity to live near the coast, enjoy beautiful sunsets and embrace a relaxed beach lifestyle.
Read also: Best Countries to Retire in High-Style (Even If You Are Young)
Cons – What are the most challenging aspects of retiring in El Salvador?
The Tropical Climate (If you are not used to it)
The climate of El Salvador, characterized by high humidity and a significant rainy season, can be a downside for individuals not accustomed to such conditions.
The combination of heat and humidity may take time to adjust to, particularly for retirees coming from drier or cooler climates. Cities like Santa Ana experience higher levels of humidity and rainfall throughout the year.
Infrastructure and Public Services
While El Salvador has made progress in improving its infrastructure, certain areas, particularly in rural or less developed regions, may still face limitations.
For example, cities like Ahuachapán may have inconsistent access to utilities like water, electricity, or internet services. Additionally, the the public health care system and transportation system may not be as efficient or extensive as in some other countries.
Language Barrier (But Seriously, Spanish is Not That Difficult to Learn)
Spanish is the official language of El Salvador, and while many locals can communicate in basic English, language barriers may still exist, especially in more remote areas. Retirees who do not speak Spanish may encounter difficulties in day-to-day interactions, such as communicating with service providers, healthcare professionals, or government officials.
In cities like San Salvador, English-speaking communities may be easily found, but overall, language proficiency in Spanish can greatly enhance the retirement experience and facilitate integration into the local community.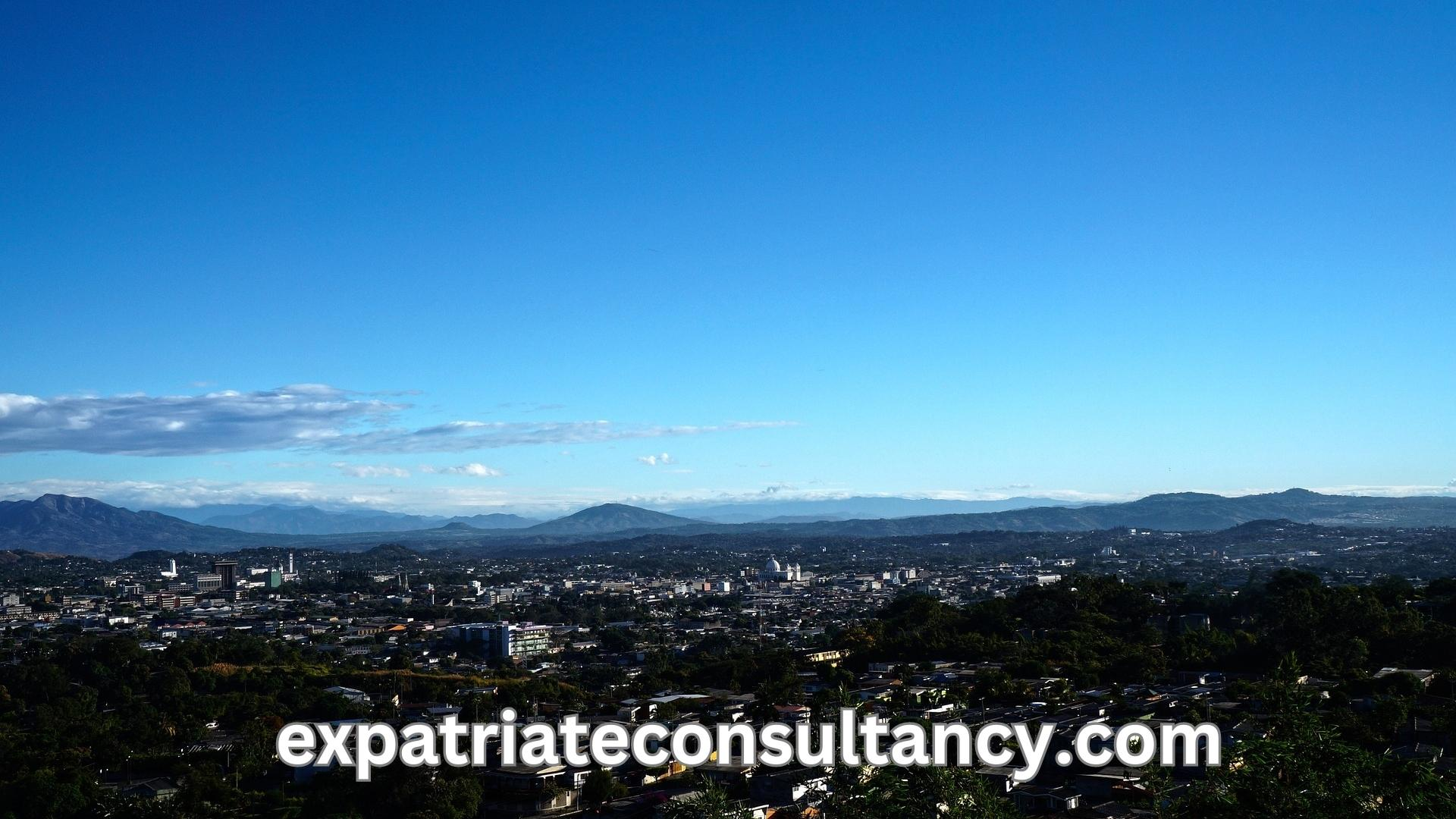 Cost of Living in El Salvador vs Valência (Spain) and Tampa (the USA)
Time to compare how much it will cost to retire in El Salvador. I won't compare San Salvador's cost of living to that of New York or London because almost everywhere else in the world is less expensive than those two cities.
Let's compare the cost of living in San Salvador with the best city for retirement in Europe (Valencia, Spain) and one of the favorite cities for pensioners in the USA (Tampa, Florida).
Each price is taken from either Numbeo or Expatistan, two websites that collect prices and other living costs and expenses from tens of thousands of visitors and contributors. Be aware that smaller cities tend to be much more affordable than San Salvador, which is probably one of the most expensive places in El Salvador.
PS: If you're longing for a sunnier European country, consider checking this list of the best places for retirement in Spain.
| | | | |
| --- | --- | --- | --- |
| Values in USD | San Salvador | Valencia | Tampa |
| Meal for 1 Person, Inexpensive Restaurant | 9 | 12 | 21 |
| Domestic Beer (0.5-liter draught) in a Supermarket | 1.44 | 2.9 | 1.57 |
| Eggs (regular) (12) | 2.51 | 1.98 | 3.29 |
| Chicken Fillets (1kg) | 5.45 | 7.5 | 11.24 |
| Gasoline (1 liter) | 1.17 | 1.56 | 0.95 |
| Utilities (Electricity, Water, Garbage, etc.) for 85m2 Apartment, monthly | 68.36 | 128.6 | 182.51 |
| Internet (60 Mbps or More) | 45.33 | 31.88 | 63.85 |
| Cinema, International Release, 1 Seat | 5 | 7 | 14 |
| Short visit to private doctor (15 minutes) | 34 | 73 | 98 |
| Standard men's haircut in an expat area of the city | 10 | 20 | 23 |
| Rent of an apartment (1 bedroom) | 591 | 921 | 2,035.75 |
| Price per Square Meter to Buy an Apartment | 1,230.00 | 2,999.91 | 4,635.63 |
Cost of different items in San Salvador, Valencia (Spain), and Tampa (Florida, the USA).
Read also: Your Retirement is an Illusion: Why Most of Us Will Work to Death
Best Places to Retire in El Salvador
San Salvador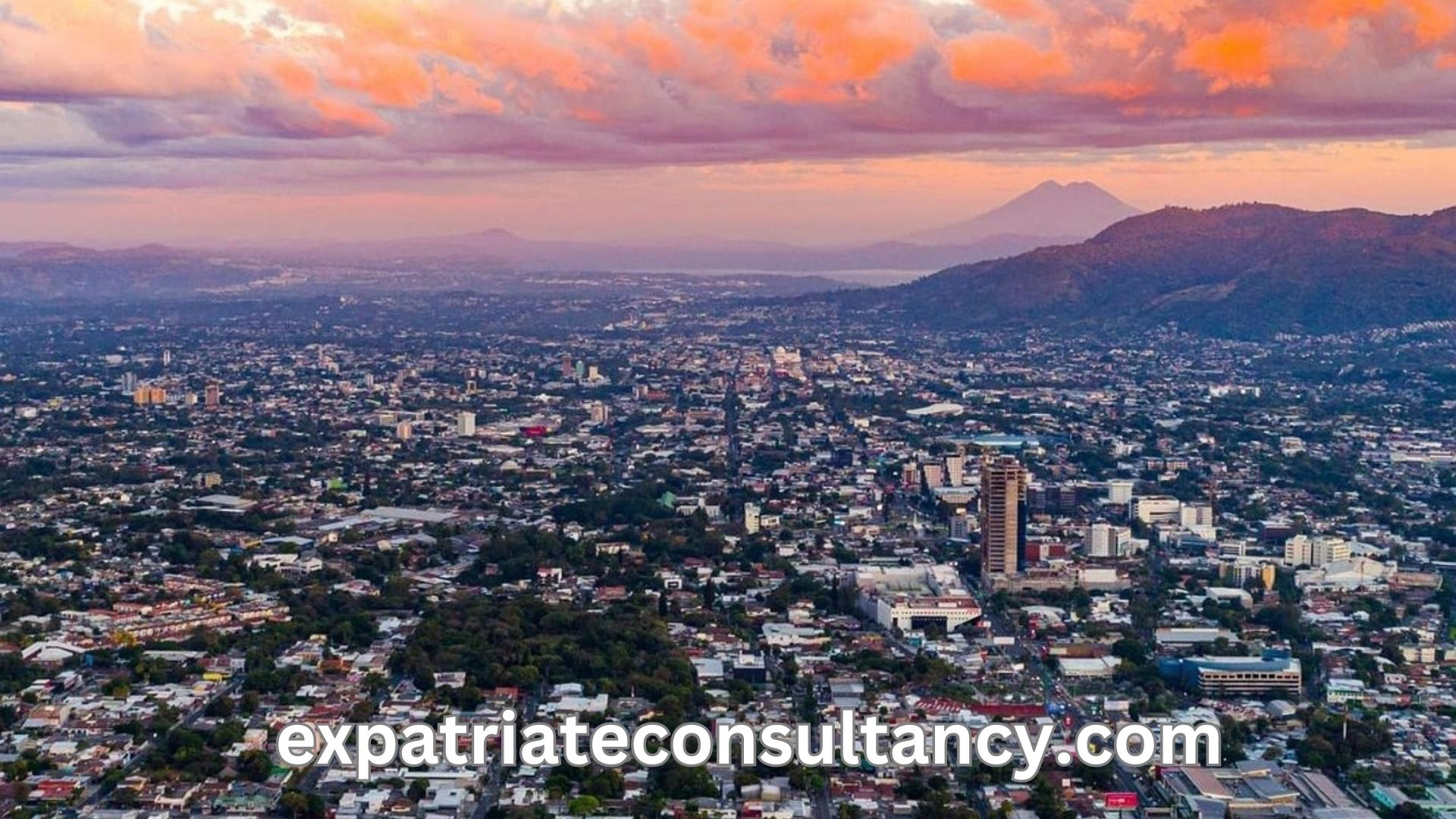 El Salvador's capital city, San Salvador, holds its own charm and allure. With its warm tropical climate, friendly locals, and an abundance of natural beauty, it has become a popular destination for those seeking a relaxed lifestyle during their golden years.
What is it like to retire in San Salvador?
San Salvador offers retirees an urban lifestyle with a bustling city atmosphere. There is an international airport and easy connectivity to other parts of America or even to Europe. Another positive point of the city is the availability of high-quality healthcare facilities.
However, San Salvador is also known for its heavy traffic congestion, crowded streets, and noise pollution, which can be overwhelming for some retirees seeking a more peaceful retirement.
Santa Tecla
Located in the central region of the country, Santa Tecla offers a blend of modern amenities, a vibrant cultural scene, and a relatively low cost of living. This city is known for its safety, well-maintained infrastructure, and proximity to the capital city, San Salvador.
Retirees can enjoy a comfortable lifestyle with access to shopping malls, restaurants, and healthcare facilities. The city's pleasant climate, combined with its beautiful parks and gardens, makes it an ideal place for outdoor activities and relaxation.
The cost of living in Santa Tecla is relatively affordable, allowing retirees to stretch their budgets while enjoying a high quality of life.
Suchitoto
Nestled in the northern part of El Salvador, Suchitoto is a charming colonial town known for its cobblestone streets, colorful houses, and preserved architecture. Retirees seeking a tranquil and picturesque environment will find Suchitoto to be an ideal choice.
The town overlooks Lake Suchitlán, offering breathtaking views and opportunities for boating and fishing. Suchitoto's lower cost of living compared to larger cities makes it an attractive option for retirees seeking an affordable and peaceful retirement.
La Libertad
Situated on the Pacific coast of El Salvador, La Libertad is a popular seaside destination known for its beautiful beaches and relaxed coastal lifestyle. The town offers a range of amenities, including beachfront restaurants, cafes, and markets. It is also a hub for water activities such as surfing, fishing, and sailing.
La Libertad's proximity to the country's capital city and other coastal towns ensures easy access to additional services and amenities. While the cost of living in La Libertad may be slightly higher due to its touristic nature, it also varies depending on the proximity to the beach.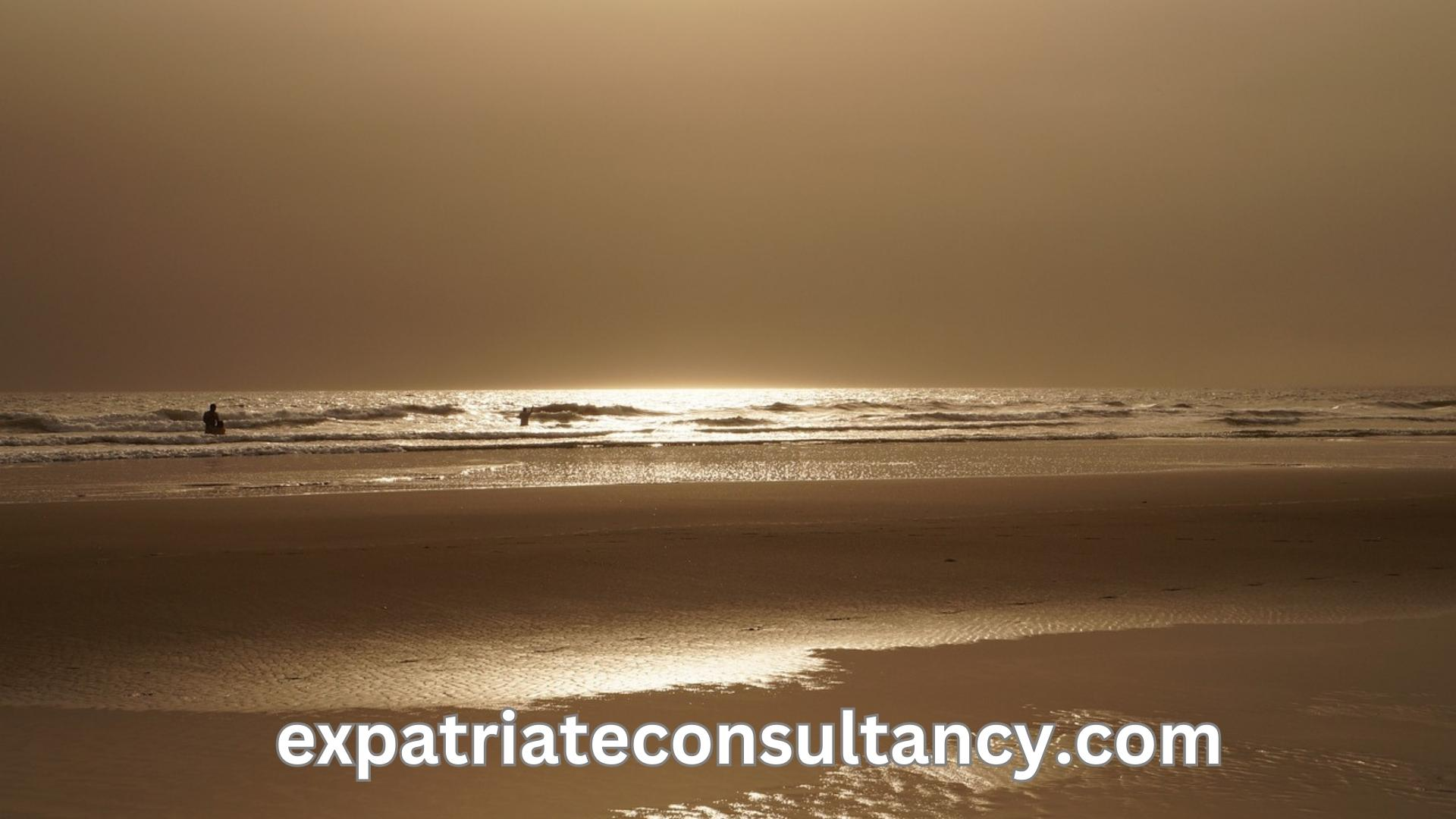 Conclusion: What do I need to know before retiring in San Salvador?
El Salvador, despite its troubled past, has transformed itself into a peaceful and welcoming nation.
Once plagued by gang violence and known as one of the most dangerous countries in the world, it has made remarkable progress in recent years. The civil war that ravaged the country for over a decade ended in 1992, paving the way for stability and growth.
Today, retirees can bask in the tranquility of its picturesque beaches, explore lush national parks such as La Libertad and El Sunzal, and immerse themselves in the rich history of a country that boasts colonial times and a vibrant cultural heritage.
With a low cost of living (check the numbers in the previous paragraphs of this article), El Salvador offers the opportunity for retiring abroad and live a comfortable life while enjoying the country's natural wonders and great customs.
Read also: 25 Countries Enticing Pensioners By Offering Retirement Visas
Here Are Some Other Great Places You Can Retire On A Budget
---
If you enjoyed this article about retiring in El Salvador, here are a few other reading suggestions for you:
Subscribe (for free) to receive my articles directly in your inbox and receive a special gift. If you enjoy this article, please consider becoming a Medium member by using this link and have access to premium, unbiased content from authors not tied to big media.
Levi Borba is the founder of The Expatriate Consultancy, creator of the channel The Expat, and best-selling author. Some of the links in this article may be affiliate links, meaning that the author will have a commission for any transactions.