Everything About Retiring in Panama: A Low Tax Gem in Central America
If you have already read any of my other articles about retirement abroad, you can jump straight to the first subtitle (The Pros and Cons of Living and Retiring in Panama). If not, keep reading from the beginning to get some context.
My company helps expats. Many of these people know what they want and just need help. What about retiring in X? What's your opinion? they ask me.
Often I don't know what to say. I tell my team to research the destination and write a detailed report so I can give our customers the information they need.
Not surprisingly, most of the destinations are warm places with idyllic beaches.
After a few years doing this, we researched and wrote about multiple Caribbean Islands and Central American countries.
Below is the resumed version of some reports we did, available for free for you:
Republica Dominicana: The Fascination of Retirees and Digital Nomads With This Caribbean Destination
Puerto Rico: The main reason to retire in Puerto Rico might be a word with only 3 letters.
Nicaragua: How a Central-American Country Safer Than Delaware Became Popular Among Pensioners
Jamaica: The Insane Economics Behind the Idea of Retirement in Jamaica
This time, however, we will write about a quite distinct place.
A place with a cosmopolitan allure, where gleaming skyscrapers dot the skyline and a thriving economy pulses with innovation. That melds harmoniously with colonial influences, creating a vibrant mosaic found nowhere else in Central America.
Let's talk about the idea of retiring in Panama.
The Pros and Cons of Living and Retiring in Panama
Pros of Living or Retiring in Panama
Low cost of living
More about this in the comparison we made at the end of this article.
Panama offers expatriates a low cost of living. This is partly due to home affordability. Expats can usually find cheaper housing possibilities than in Western countries, whether renting or buying.
Aside from housing, daily expenses such as groceries, transportation, and healthcare are reasonably priced in Panama. Grocery stores offer a mix of local and imported products, catering to different preferences. Since it is a tropical country with a large coast, you can expect items like fruits or seafood to have attractive prices.
No wonder it is one of the best countries to live as an expatriate in Latin America.
Private healthcare is also much cheaper than in most developed countries (more about it in a few paragraphs).
The weather is great year-round
Panama has a consistently pleasant* year-round climate, with warm temperatures and a "holiday" atmosphere.
The tropical location provides ample opportunities for outdoor activities and a relaxed lifestyle, making it an enticing destination for anyone seeking enjoyable weather during most of the year.
If you want to escape the hot weather and the need for air conditioning, you can always make a trip to the mountainous region of the country, where it is possible to find a mild climate of eternal spring.
*Except if you are those that hate humidity. More about it in a few paragraphs.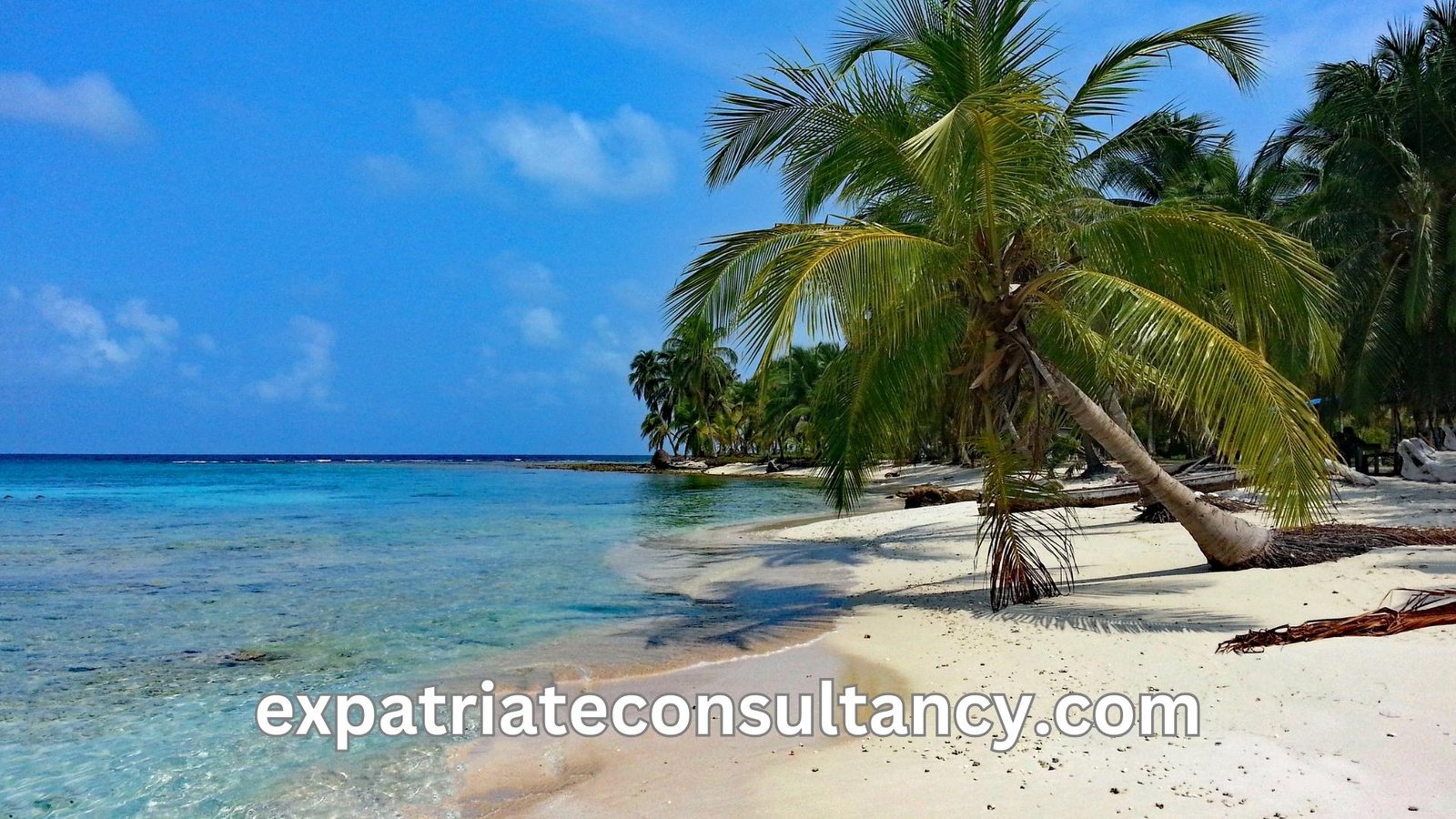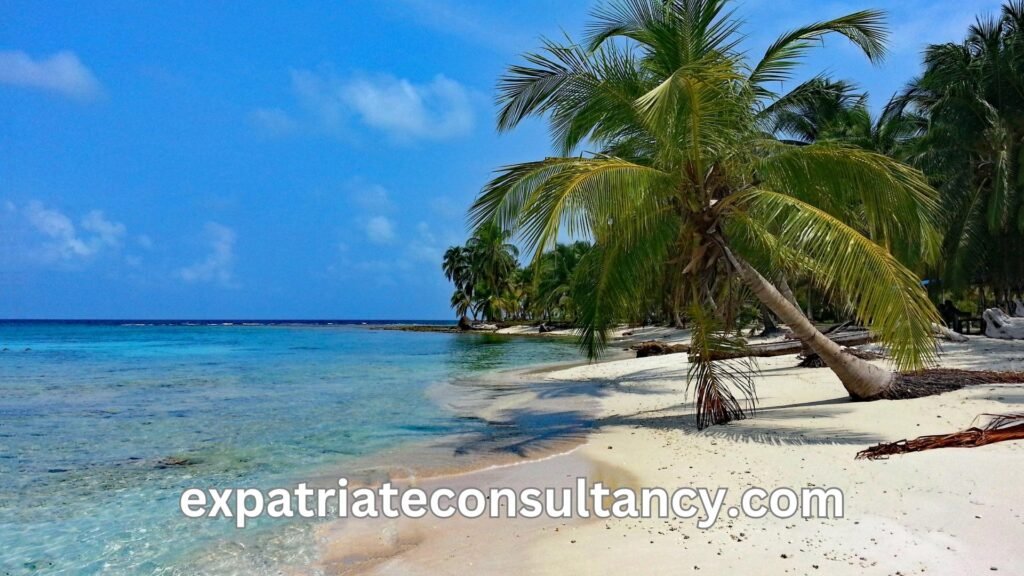 People are friendly and have a relaxed Pace of Living
Panamanians are generally friendly and welcoming to foreigners. At first glance, this may not look that important, but in the long term, it makes a lot of difference.
Visiting Panama for the first time? If you speak Spanish, notice how Panamanians greet you. Whether it's a simple "Hola" (hello) or "Buenos días" (good morning), locals are often quick to acknowledge and welcome foreigners with a smile.
Need directions? Ask someone, and you'll likely encounter friendly locals willing to lend a hand. Panamanians are often happy to provide directions, suggest popular attractions, or recommend the best places to eat, making you feel at ease and welcome.
Trying to engage in a conversation? Locals are generally sociable and enjoy engaging in conversations with people from different places. Often they will be curious about your background, where you're from, and your experiences. This genuine interest fosters a sense of friendliness and openness towards foreigners (and also helps to learn Spanish).
Good and inexpensive Private healthcare (when compared to the US)
For you to understand how much cheaper some medical costs in the private healthcare system of Panama are when compared to the US, here are some examples:
Medical Consultation: The same routine doctor's visit in Panama City will cost between $40 to $80, while in Los Angeles it will be between $130 to $350.
Dental Cleaning: In Panama City, a dental cleaning may cost around $40 to $100, whereas in Los Angeles, it can range from $100 to $200.
MRI Scan: An MRI scan in Panama City can cost around $400 to $800, whereas in Los Angeles, the price can range from $800 to $3,500.
Appendectomy: The cost of an appendectomy (surgical removal of the appendix) in Panama City can be approximately $3,000 to $6,000, while in Los Angeles, the price may range from $15,000 to $35,000.
Since there is a solid infrastructure in terms of private hospitals and clinics (and often doctors speak English), private insurance is also cheaper than in the US.
Public transportation is efficient and inexpensive (especially by Latin American standards)
Public transportation options, including buses and taxis, are available at affordable rates, facilitating convenient travel within and between cities.
The Panama Metro system is a modern and reliable mode of transportation, offering air-conditioned trains and bilingual signage, meanwhile, the extensive metro bus system provides a wide network of buses with comfortable features and dedicated lanes, improving travel times.
There is an integrated fare system, the "Tarjeta Metro Bus", which allows passengers to use a single card for both metro and bus services, making transfers seamless.
Safety (It may be a pro or a con, depending on where you are comparing it to)
Since Panama relies heavily on the tourism industry, the country ensured that the levels of violence stay under control and crime rates are relatively low, especially when compared to nearby nations like Guatemala, Colombia, or Venezuela.
Panama's homicide rate is only 9.6 per 100,000 residents, one of the lowest in the entire Latin American sub-continent. To put it into perspective, the average homicide rate for Latin America is 22.4 per 100,000 people.
Political and economic stability
For the last few decades, Panama had good governance, with peaceful transfers of power. The country has a strong commitment to ensuring political stability and the rule of law.
They also have experienced robust economic growth over the past decade. The country's strategic location, the Panama Canal, and its status as a global logistics hub have contributed to its economic success, attracting foreign direct investment and fostering business development.
Another factor is the dollarized economy. Panama adopted the U.S. dollar as one of its 2 official currencies (the other is the Panamanian Balboa) in 1904, providing a stable monetary system. Dollarization eliminates currency exchange rate fluctuations and provides confidence for investors and businesses operating in Panama.
It is also very beneficial for foreign retirees since they don't lose in exchange rates.
AIRLINE Connectivity to the WORLD
The ample offer of flights from Panama to the US and the rest of the world via Copa Airlines and other companies is a significant advantage for foreign pensioners residing in Panama.
Retirees who have relocated to Panama often have strong ties and close relationships with family and friends back home. The availability of frequent flights allows them to maintain these connections by easily traveling to visit their loved ones or having them visit Panama.
Direct flights eliminate the need for layovers and transfers, making the journey more efficient and comfortable. This is particularly advantageous for older individuals who may prefer to minimize travel fatigue and enjoy a more direct and streamlined travel experience.
Cons of Retiring or Living in Panama
Leaving family and friends behind
Family and friends often provide emotional support and a sense of belonging. Moving to a new country means being physically separated from loved ones, which can lead to feelings of loneliness or homesickness, especially during important life events or celebrations.
Leaving your established social network can be challenging. Building new friendships and connections takes time and effort, and it may take a while to develop a support system in a new country. This can result in a sense of isolation initially until new relationships are formed.
During the rainy season, comes high humidity!
For some, the climate may be too hot and humid, especially in the lower areas (the mountainous region of Panama has a much milder climate) and during the rainy season.
High humidity levels can make the climate feel hot and sticky, potentially leading to discomfort and difficulty in adapting. Constant perspiration and a damp environment is something that bothers some people.
Also, the tropical climate of Panama creates favorable conditions for insects, including mosquitoes and other pests.
The traffic can be congested
Dealing with congested traffic on a daily basis can be stressful, especially for retirees who may prefer a more relaxed and leisurely lifestyle.
Sitting in long queues, maneuvering through heavy traffic, and dealing with aggressive drivers is not what most of us dream of when we think about retirement destinations.
Some of the most congested areas in Panama City include:
Via España: This major road running through the heart of Panama City often experiences heavy traffic congestion, especially during peak commuting hours.
Avenida Balboa: This scenic coastal avenue can become heavily congested, particularly during rush hours and on weekends when residents and tourists frequent the area.
Corredor Sur: This toll road connecting Panama City to the Tocumen International Airport and other areas experiences congestion during peak travel times, especially at the entrance and exit ramps.
Panama Has Its Share of Bureaucratic Problems
Navigating bureaucratic processes may be more challenging for retirees who are not fluent in Spanish, as many official documents and interactions are conducted in the local official language. Language barriers can lead to difficulties in understanding requirements, completing forms, and effectively communicating with government officials.
Additionally, bureaucratic systems in Panama City may suffer from inconsistencies in enforcement, leading to unpredictable outcomes or varying interpretations of regulations.
Speaking Spanish will certainly help you to understand utility bills, or deal with procedures in government offices. It also has many benefits, like removing the language barrier to meet most expats that come from other countries in South America.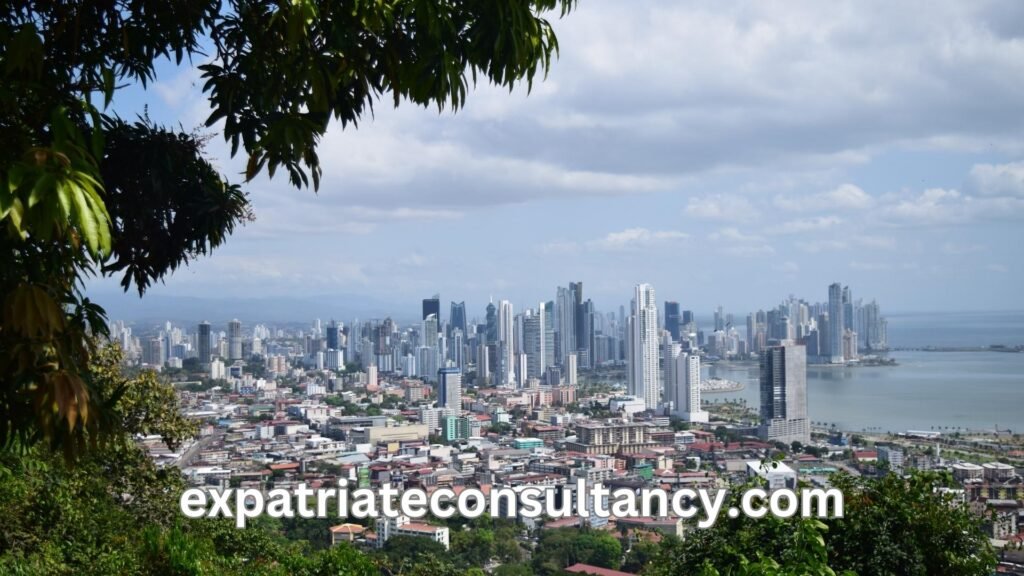 Cost of Living in Panama City vs Valência (Spain) and Tampa (the USA)
It's time for a comparison of the cost to retire in Panama. I will not compare the living costs of Panama City with those of New York or London, because nearly anywhere in the world is cheaper than those two cities.
Let's compare the cost of living in Panama City with the best city for retirement in Europe (Valencia, Spain) and one of the favorite cities for pensioners in the USA (Tampa, Florida).
All prices are from Numbeo and Expatistan, two websites that crowdsource prices and living costs from thousands of users and contributors. Be aware that Panama City is likely one of the most expensive places in Panama, and smaller cities or rural areas tend to be much cheaper.
| | | | |
| --- | --- | --- | --- |
| Values in USD | Panama City | Valencia | Tampa |
| Meal for 1 Person, Inexpensive Restaurant | 10 | 12 | 21 |
| Domestic Beer (0.5-liter draught) in a Supermarket | 1.3 | 2.9 | 1.57 |
| Eggs (regular) (12) | 2.2 | 1.98 | 3.29 |
| Chicken Fillets (1kg) | 7.13 | 7.5 | 11.24 |
| Gasoline (1 liter) | 1.1 | 1.56 | 0.95 |
| Utilities (Electricity, Water, Garbage, etc.) for 85m2 Apartment, monthly | 107.66 | 128.6 | 182.51 |
| Internet (60 Mbps or More) | 50.66 | 31.88 | 63.85 |
| Cinema, International Release, 1 Seat | 6 | 7 | 14 |
| Short visit to private doctor (15 minutes) | 53 | 73 | 98 |
| Standard men's haircut in an expat area of the city | 18 | 20 | 23 |
| Rent of an apartment (1 bedroom) | 906 | 921 | 2,035.75 |
| Price per Square Meter to Buy an Apartment | 2,441.67 | 2,999.91 | 4,635.63 |
Cost of different items in Panama City, Valencia (Spain), and Tampa (Florida, the USA).
A Special Visa & Panama's Efforts to Become a Retirement Haven
As you can imagine, People on retirement benefits in Panama. Pensioners bring money from abroad and spend it in the local economy, generating more revenue for local businesses.
The Panama Residency Visa Programs (Friendly Nations, Retirement and Investment Based)
Panama is one of the best well-connected countries in entire Latin America.
With Costa Rica (see more about it above), Panama is one of the most attractive countries with retirement visas in Latin America.
Like a few other countries in the region, they also have a visa scheme that facilitates the way to obtain residency status as long as you receive monthly income from overseas.
Minimum Income Required: US$1000 of average monthly income or a deposit of $170,000 for a five-year fixed term in a local bank account.
Final thoughts on retiring in Panama and living in Panama City
If you are looking for a retirement destination that offers a tropical climate, low living costs when compared to the US or Western Europe, beautiful beaches, and a laid-back lifestyle, Panama may be a good choice.
A small but dynamic country located in Central America. Panama offers all the benefits of a warm-weather retirement haven, with the added bonus of political and economic stability, a reliable and relatively inexpensive healthcare system, and modern infrastructure.
A significant advantage of retiring in Panama is the political and economic stability. Unlike many other Latin American countries, Panama has enjoyed years of economic growth and political peace. This political stability has attracted many expats looking for a safe and reliable retirement destination.
In terms of healthcare, Panama's private facilities are generally of high quality, and doctors often speak good English. Anyone planning on retiring in Panama may also purchase private health insurance at a much lower cost than in the US.
Lastly, Panama offers retirees a favorable tax climate. Things like tax exemptions on pension income from abroad make it an attractive tool to stretch retirement dollars further.
What More You Should Know About Retirement in Panama
1. What makes retirement in Panama an attractive option for expats?
Retire in Panama has become an attractive option for many expats and retirees from around the world. The country's affordable cost of living, beautiful beaches, and fantastic golf courses are just a few of the reasons why individuals looking to retire are considering Panama as their retirement destination.
Additionally, Panama's strategic location in Central America and the ease of obtaining a retiree residence visa through the Panama Pensionado Program make this country stand out as one of the best places to retire.
2. How does the cost of living in Panama compare to other retirement destinations?
In the previous paragraphs of this article we made a very interesting price comparison between Panama and other hot retirement destinations. Check above.
The cost of living in Panama can be significantly lower than in many popular retirement destinations, including the United States and Europe. Many expats find that they can maintain a comfortable standard of living in Panama for less than what they would spend in their home countries.
While the costs in Panama City may be higher than other parts of Panama, it's still possible to live comfortably on a modest budget.
3. What are some of the most popular places for expats to retire in Panama?
Besides the places mentioned above in this article (check in the previous paragraphs), some other popular places to retire in Panama include Panama City, Boquete, El Valle, and beachfront communities along the coast.
Panama City is the bustling capital and offers a mix of modern amenities, a thriving expat community, and a rich cultural scene. Boquete, a charming mountain town, is known for its perfect climate and beautiful garden-scapes. El Valle offers a tranquil setting in a picturesque valley, while beachfront communities provide idyllic spots for those looking to live in Panama near the ocean.
---
If you enjoyed this article about retiring in Panama, here are a few other reading suggestions for you:
Subscribe (for free) to receive my articles directly in your inbox and receive a special gift. If you enjoy this article, please consider becoming a Medium member by using this link and have access to premium, unbiased content from authors not tied to big media.
Levi Borba is the founder of The Expatriate Consultancy, creator of the channel The Expat, and best-selling author. Some of the links in this article may be affiliate links, meaning that the author will have a commission for any transactions.