Immigration to Spain – A Basic Checklist for 2023
---
When you think about moving to Europe, Spain is one of the few countries that will make you come up with new ideas. Let's face it, this bright corner of Europe has something for everyone. Many people would ask themselves how to immigrate to Spain because it has great food, beautiful scenery, amazing culture, and a laid-back way of life.
However…
It is not all flowers and scents. Before you move, there are a few things you need to know. Basic stuff that often people ignored lured by the enchanting Iberian peninsula.
This article was a contribution from a friend that went through this experience and decide to share the best of his insights.
If you are already thinking about retirement, check our special about the best cities to retire in Spain.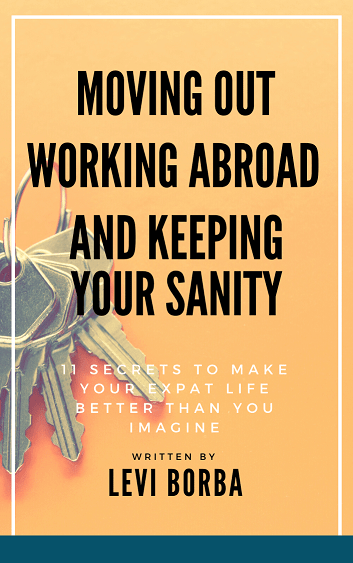 What to Research If You Want to Move to Spain
When moving to Spain, conducting thorough research about your soon-to-be new home is crucial. Ensure your research covers all important aspects, from the overall cost of living, local housing, and education, to the price of essential commodities in Spanish supermarkets.
One piece of good news is that, at least in terms of security, Spain is a very safe country. However, big cities have their bad and good neighborhoods (we investigated what are the good and dangerous areas of Madrid in this article). The most dangerous places in Spain are often communities on the outskirts of large cities.
If you are in doubt about which city to move to, take a look at our Expat Living City Guide.
The best way to get such information is by linking up with the expat community in the local Spanish town you intend to move to. Online platforms such as Facebook and WhatsApp groups, where members freely interact and answer queries, will be helpful.
Several websites also have detailed guides on almost anything you want to know about how to immigrate to Spain.
Check also: Retiring in Switzerland – What You Need to Know
Remind about Health Insurance
Arranging for proper health coverage for you and your family is one of the most important things you may have to do before relocating to Spain. It will give you the peace of mind needed to start your life in a foreign country. Health Insurance in Spain applies in both private and public hospitals.
While most local citizens prefer the public healthcare system, many immigrants relocating to Spain choose to go with private healthcare insurance, even before they land in the country.
Valencia, Madrid, Barcelona…Choosing A Place of Residency
After equipping yourself with all the facts you need to know about how to immigrate to Spain, you must choose where to live carefully.
Suppose you fall in the category of people relocating for family commitments or work. In that case, the decision on where to reside is determined by the location of your family residence or workplace.
Another issue is connectivity. If you are going to live in a smaller town, it will be harder to either visit or be visited by your family and friends (unless the city has some exceptional attractions). In this matter, often large cities are better, and Barcelona is one of the cheapest destinations to fly to in Europe.
If you are not in the above two categories, your options are always wide open. You can choose to live in several interesting places when moving to Spain. For instance, many expatriates prefer the capital, Madrid, or beachside Barcelona because of the numerous job opportunities in the two Spanish cities (not even mentioning that Barcelona has one of the most beautiful parks in Europe).
Prepare for a New Schedule When You Relocate to Spain
Spain uses a different time zone (GMT+1). Hence, when moving into the country, you must be prepared to adapt to a new schedule. For example, you will realize that Portugal, a neighbor to Spain, has the same schedule as the UK, while Spain doesn't.
Due to their unique time zone and culture, you might also have to adjust to different mealtimes.
Most people in Spain eat their lunch at 3 pm and have late dinners, at around 9 pm, with the two being the most important meals of the day. During meals, they prefer a proper sit down with family and friends over la Comida — which means — "the meal."
Know the Cost of Living For Expats in Spain
When relocating to Spain, you need to understand the cost of living in the country and prepare your finances accordingly. This is an essential part on the "how" to immigrate to Spain.
Fortunately for you…
Spain is perhaps the cheapest to live in among the Western European countries. For instance, prices of commodities in Spain are, on average, 18.74% lower than those in the UK. The rent costs in the two countries are projected to be 28.17% cheaper in Spain compared to the UK.
When we compare capitals, the difference is even more shocking: Madrid is 45% cheaper than London. Even on small things, we can check the affordability of Madrid compared to the rest of the European capitals, like in this comparison of Uber rates.
Hence, it is no surprise to see many British retirees relocating to spend their pension under the Spanish sun. In fact, 2 of the 10 best cities to retire in Europe are located in Spain (Alicante, in 4th, and Valencia, in the first place). Spain is also overall one of the best countries in the world for retirement.
Conclusion on How to Immigrate to Spain
Moving to Spain, with its rich culture and picturesque landscapes, is a dream for many. However, the process of relocating requires careful planning and understanding of the various visa and residency options available.
For those looking to reside in Spain, a range of visas, from the non-lucrative visa to the golden visa, cater to different needs and circumstances. While EU citizens have a relatively straightforward path, US citizens and those from other non-EU countries need to navigate the visa application process diligently.
One of the key steps for non-EU citizens is to apply for a residence permit if they plan to stay in Spain for more than 90 days. Whether you're an American looking to work, study, or retire in Spain, understanding the specific requirements of each visa type is crucial. For instance, the golden visa offers an attractive route for those investing in property, while the student visa caters to those pursuing education. Moreover, the cost of living, which is often cheaper than in the US, adds to Spain's allure.
To ensure a smooth transition, it's advisable to consult with immigration lawyers in Spain. They can provide guidance on everything from visa applications to understanding the nuances of Spanish immigration laws. Whether you're buying property, planning your retirement, or simply wishing to experience life in the Kingdom of Spain, having expert advice can make the journey less daunting and more rewarding.
Finally, before you move to Spain, it is important to remember that the country is rich in culture and traditions which heavily influences the Spanish people's lifestyles.
You will realize that they have a unique way of greetings, eating, dating, and celebrating the many local festivities. To avoid culture shocks and make settling in Spain much easier, you are better off taking your time to learn about the country's culture and traditions.
---
If you enjoyed this article about how to immigrate to Spain, here are a few other reading suggestions for you:
How Belgrade Defeated Criminal Clans and Became a Prime Destination
The Most Violent Cities in Europe BY COUNTRY
The Good and the Bad of the 2nd Most Impressive Italian City
Why You Should Visit This Once-Famine-Ravaged Country, Now One of the World's Richest
Subscribe (for free) to receive my articles directly in your inbox and receive a special gift. If you enjoy this article, please consider becoming a Medium member by using this link and have access to premium, unbiased content from authors not tied to big media.
Levi Borba is the founder of The Expatriate Consultancy, creator of the channel The Expat, and best-selling author. Some of the links of this article may be affiliate links, meaning that the author will have a commission for any transaction.