Is Palmdale, California, a safe place to live in or visit?
Palmdale is a city located near the Antelope Valley on the western edge of the Mojave Desert. The crimson desert sunsets you'll see here are reminiscent of something you'd see in an old western film. It is a almdale is a stunning sight to see, with plenty to do here as well. But is Palmdale safe?
First, some context.
If you're looking for day trip ideas, head out to the Antelope Valley for gorgeous views of the desert, or climb the San Gabriel Mountains for a winter wonderland. This destination is famous for its accessibility, and Hollywood and Los Angeles are about an hour's drive.
And when we say accessible, we mean it. Six Flags Magic Mountain is less than an hour away, as is Universal Studios. A ninety-minute drive is the only thing keeping you from a beautiful beach, Disneyland, and Knott's Berry Farm.
Living in Palmdale, one of California's most populated communities, has many benefits, such as affordability, affordable housing, and convenience. But with almost any city, you must take the good with the bad, such as long commutes, harsh weather, and a lack of nightlife.
What are the pros and cons of living in Palmdale?
Pros:
Affordability: Living in Palmdale is relatively inexpensive. Only 27.4% more is spent living in the city than in the rest of the country. Even though that may seem like a lot, it is lower than the 49.9% average for California.
Family-friendly neighborhoods: Families will love a beautiful city like Palmdale. There are many excellent schools, and the city is reasonably priced. A perfect place if you're thinking about starting a family or moving to California.
Accessibility: Due to its location, Palmdale is the center of just about everything. Just about everything California is famous for fits within a two-hour driving radius of Palmdale. Whether you're checking out Los Angeles, the beaches, mountains, or lakes, it's all there.
Cons:
Extreme weather-Palmdale is one of two cities in Los Angeles County situated in the Mojave Desert. Unfortunately, due to its location, it lacks Southern California's typical perfect Mediterranean cool climate.
Absent Nightlife: Despite the city's many attractions, it doesn't have the best nightlife compared to places like Los Angeles and San Francisco. You don't have many options here; if you want an entertaining night, you might need to travel for a good while.
Long commutes: The city relies heavily on cars and has some of the longest commutes in the nation. In Palmdale, it takes almost 45 minutes for a one-way commute, compared to the national average of nearly 30 minutes.
As we said, the city of Palmdale is fantastic and has many unique features. Although it has a terrible reputation in some areas, it's one of California's most affordable cities. This makes it a suitable choice for anyone who wishes to live close to Los Angeles.
So with all that said, what's the catch? If you're planning to visit or relocate to California, you must know that it's not one of the safest states in the US. But what does that mean for the Los Angeles "Inland Empire?"
Is Palmdale safe?
Although Palmdale isn't the safest city in California, the amount of crime there isn't super alarming. The key is to follow safety advice and remain in the city's safe areas. Once you've checked out the research we've put together for you, Palmdale won't be a problem.
The Crime Rate in Palmdale, CA
The state of California is a diverse melting pot. One city may be completely different from another in terms of its environment, social atmosphere, and opportunities. Crime rates vary enormously as well, depending on where you're staying.
Due to many factors, including gang activity, economic opportunity, education, alcohol, and drug usage, certain areas are more dangerous than others. Here in Palmdale, you will find many of the same circumstances that are concentrated in certain areas.
What's the crime rate in Palmdale, CA.?
How Palmdale's Crime Rate Compares to Other Cities
Below you can see two tables.
The first table shows the crime rate (as well as the homicide rate and other information) of Palmdale and compares it with other cities we analyzed. The source of the data is the FBI reports.
Crime Rate of Palmdale (Proportional to the Population) Compared to Other Cities
Here the crime numbers are divided by the population and demonstrated as cases per 100,000 habitants, meaning that they are proportional to the number of residents. By clicking on the name of each city, you will find a complete article with their best neighborhoods, areas to avoid, crime rates, etc.
| | | | | | | | |
| --- | --- | --- | --- | --- | --- | --- | --- |
| City | State | Population | Total Criminal Offenses per 100K Resid. | Assaults per 100K Resid. | Homicides per 100K Resid. | Rapes per 100K Resid. | Robberies per 100K Resid. |
| Escondido | CA | 150,507 | 4,857 | 931 | 3 | 15 | 93 |
| Chula Vista | CA | 275,978 | 3,265 | 718 | 2 | 11 | 91 |
| Palmdale | CA | 169,450 | 1,731 | 315 | 6 | 30 | 91 |
| Pasadena | CA | 135,732 | 2,696 | 412 | 3 | 4 | 132 |
| Santa Ana | CA | 310,227 | 2,698 | 280 | 5 | 47 | 129 |
| Santa Rosa | CA | 178,127 | 2,154 | 374 | 2 | 62 | 76 |
| Anaheim | CA | 346,824 | 2,918 | 196 | 5 | 38 | 119 |
| Huntington Beach | CA | 198,711 | 2,229 | 158 | 2 | 35 | 54 |
| Hialeah | FL | 220,490 | 1,961 | 145 | 3 | 12 | 45 |
| Tallahassee | FL | 196,169 | 3,879 | 545 | 12 | 103 | 122 |
| Honolulu | HI | 985,138 | 4,764 | 958 | 1 | 17 | 73 |
| Oklahoma City | OK | 670,872 | 7,705 | 1,430 | 15 | 61 | 97 |
| Pittsburgh | PA | 302,971 | 4,168 | | | | |
| Salt Lake City | UT | 205,929 | 15,723 | 3,009 | 9 | 132 | 215 |
Crime rate numbers. Total criminal cases, assaults, homicides, rapes, and robberies in multiple American cities we analyzed, in cases per 100K residents. Data from 2022, 2021 and 2020.
Crime Rate of Palmdale in Absolute Numbers Compared to Other Cities
City
State
Population
Total
Criminal Offenses
Assaults
Homicides
Rapes
Robberies
Escondido
CA
150,507
7,310
1,401
5
22
140
Chula Vista
CA
275,978
9,010
1,982
6
31
251
Palmdale
CA
169,450
2,934
533
10
51
155
Santa Ana
CA
310,227
8,370
869
15
145
401
Santa Rosa
CA
178,127
3,836
667
4
110
135
Anaheim
CA
346,824
10,122
681
16
133
412
Huntington Beach
CA
198,711
4,430
313
3
70
107
Hialeah
FL
220,490
4,324
319
7
27
99
Tallahassee
FL
196,169
7,609
1,069
24
202
239
Honolulu
HI
985,138
46,933
9,438
8
166
719
Oklahoma City
OK
670,872
51,689
9,595
100
406
653
Pittsburgh
PA
302,971
12,629
Salt Lake City
UT
205,929
32,378
6,196
19
271
443
The numbers of total criminal cases, assaults, homicides, rapes, and robberies in multiple American cities we analyzed, in absolute numbers. Data from 2021 and 2020.
Regarding safety, Palmdale is in the 28th percentile, meaning that 72% of cities are safer and 28% are more dangerous. In the northeastern neighborhoods of Palmdale, your likelihood of becoming a victim of crime might be as high as 1 in 17 or as low as 1 in 40.
Are there gangs in Palmdale, CA.?
As gang activity rises, authorities are compelled to get involved in an unanticipated confrontation in Palmdale and its twin sister city, Lancaster. The rise in gangs is called "Urban Warriors in the Desert."
Deputies in the Antelope Valley's brand-new gang intelligence section claim to have located members of at least 90 gangs from the surrounding areas of Los Angeles County. According to police, this number includes approximately a dozen local gangs. They estimate that there are 400 gang members in the valley.
Palmdale is a safe city, but you still need to consider where you want to stay away from. Suppose you're looking for areas that are safe and welcoming to families. In that case, you should be aware of Palmdale's bad parts.
Don't worry. We've got you covered.
Bad Parts of Palmdale
Palmdale's crime hotspots are comparable to those in other cities, with parks, schools, and airports having the highest crime rates. Since a lot of people go to these areas during the day and crime tends to happen where people gather, these areas tend to have a lot of crime.
The northeast region is the most dangerous, with a 1 in 17 probability of becoming a victim of crime there. Because it is the most populous and where most people come during the day, the city's central area experiences more crime.
Areas to Avoid Near Palmdale, CA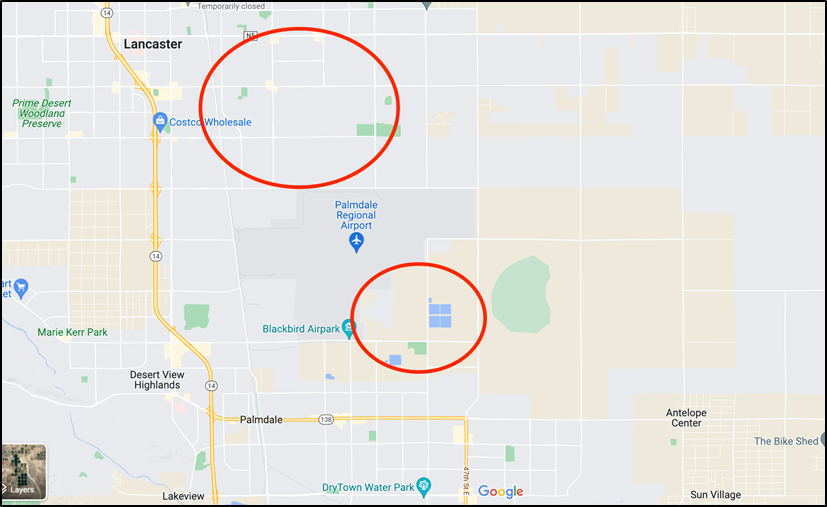 Avoid the risky neighborhoods at night, even if you're driving, as gun violence occasionally occurs here, and you don't want to get caught up in a gunfight. You definitely want to pay attention to where you're going. But is all of Palmdale like this?
Is Palmdale a ghetto?
No, Palmdale isn't a ghetto. It's a decent city with fantastic neighborhoods and livability standards that are above average. However, some parts of it will be regarded as ghettos. Some of the problems this community faces are high crime rates, homes that haven't been taken care of, lengthy commutes, low household income, and natural disasters.
If you start moving east, you can come across many undesirable regions that many people will label ghetto. An actual ghetto is more likely to be encountered the further east you go. East Lancaster comes much closer to being a ghetto than either of the two cities.
But as we mentioned earlier, those are isolated cases and areas. Palmdale also has some fantastic areas that you definitely want to check out!
The Best Areas in Palmdale, CA
Anyone who has visited California knows how expensive the state can be to live in. Any affordable city in the state stands out, and Palmdale is one of them. Palmdale offers some of the most affordable housing options in the city. As a result, if you're considering moving to California, it's a fantastic option. However, where you decide to visit or move to in the city is also very important.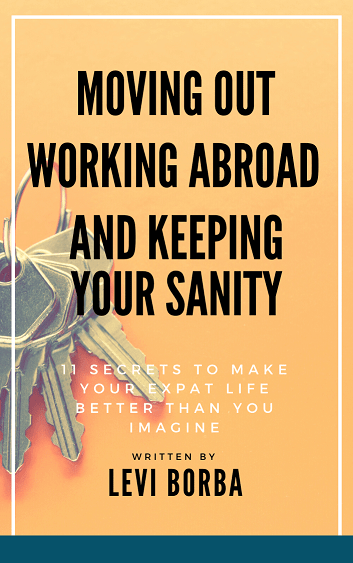 What are the best neighborhoods in Palmdale, CA?
There are 106 neighborhoods in Palmdale, each of which is unique. Rancho Vista, Northwest Palmdale, Leona Valley, Anaverde, and Quartz Hill are some of the top places for anyone looking to live in this area. With access to the best amenities in the city, these places provide high levels of safety compared to the rest of the area.
The Top 3 Neighborhoods in Palmdale
1 – Rancho Vista: One of Palmdale's most populated areas and unquestionably one of the most incredible places to live. A family with young children will like the three accessible parks and will have a fun family picnic.
2 – Northwestern Palmdale. If you're moving to Palmdale, this is another area of the city you should think about staying in. The residents come from diverse backgrounds, so you can be sure to find a lot of culture and excellent restaurants.
3 – Leona Valley. Although this neighborhood isn't precisely a part of Palmdale, it's close enough to be included. It's a little village with a rustic atmosphere. Young professionals make up the majority of the residents.
Top 3 popular tours in Palmdale and Los Angeles on a Budget (Up to $99)
🎬 Warner Bros. Studio Tour Hollywood – Get a behind-the-scenes look at how your favorite movies and TV shows are made.
🏞️ Swan Boat Rental in Echo Park – Enjoy a leisurely boat ride in the beautiful Echo Park.
🏙️ Full-Day Iconic Sights of LA, Hollywood, Beverly Hills, Beaches and More – Explore the iconic sights of Los Angeles on this full-day tour.

This one is a hit!
Is Palmdale a Good Place to Live?
Residents report that living in Palmdale is convenient and very affordable. It is a relatively safe city (minus the pockets of bad areas) and scored a livability score of 60%. But it also has its flaws. Most of the negative reputation it receives comes from bad neighborhoods.
Palmdale has all the advantages of living in an urban environment within a metropolis as one of Los Angeles County's largest communities. However, it has several drawbacks that could make it challenging for some people to enjoy low-key city living.
Finding a good place to live is all about your preferences and needs. Using this information we've put together will hopefully give you a better idea of what you'll be getting into when you head out to the desert range of California.
Read later: The top 8 safest large cities in the US.
Extra Tips to Make Your Stay in Palmdale even Safer
1st — If you are visiting the city, there are plenty of options in terms of luggage storage, so you don't need to walk around with your carry-on bags. Reliable, convenient, and inexpensive luggage storage services you can find at Radical Storage.
2nd — Areas surrounding airports and train stations can be dangerous.  Book a transfer in advance from the Burbank Airport, Palmdale Regional Airport, or from any station, to your destination and vice versa, so you can avoid scammers and criminals. I often used Get Transfer for that and it always worked fine.
3rd — If you want to walk around and see some historical spots without the risk of getting lost or wasting your time, hire a guide. You can find some amazing and reliable guides and tours at Viator. They will give you insider information about historical facts and curiosities, and also warn you of risky areas and keep you safe.
---
If you enjoyed how this article answers the question Is Palmdale Safe?, here are a few other reading suggestions for you:
9 Books about Relocating to Gain an Edge in Your Life
The Most Violent Cities in Europe BY COUNTRY
THESE Are the Cheapest Cities to Fly to In Europe
Some of the links of this article may be affiliate links, meaning that the author will have a commission for any transaction.