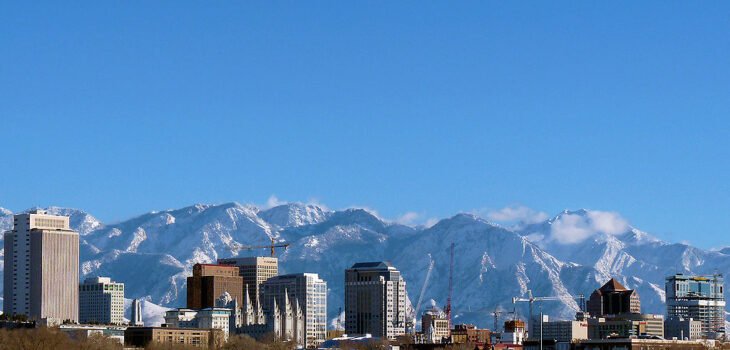 How safe is it to travel to or live in Salt Lake City, Utah?
Do you remember that beautiful location you saw in two iconic movies titled "The Sandlot" and "Dumb and Dumber"? Maybe you will be excited to know that these two movies were shot in beautiful Salt Lake City.
There are a lot of fun facts to know about Salt Lake City, and this is just the tip of the iceberg. Salt Lake City, the capital of Utah, is sometimes abbreviated as SLC or shortened to Salt Lake. As of 2020, Salt Lake City had a population of 200,133, qualifying it as the most populous city in Utah.
However, one concern that frequently arises among professionals and students moving to the city is:
Is Salt Lake City safe?
The straightforward answer is YES. Salt Lake City is safe. With the frequent patrols of security guards and law officials, one thing you will get to enjoy in Salt Lake City is its safety.
In as much as we can go on and on to boast about the top-notch safety you will get to enjoy in Salt Lake City, there are still some minor problems that are faced in the largest city of Utah. Therefore, you need to take some personal precautions for you to be on the much safer side (see some extra tips at the end of the article).
You do not have to overthink the necessary precautions that are important for you to take; we will walk your hands through them in this article. If you would love to know more about the best places to stay, the crime rate, and areas that should be avoided around Salt Lake City, then keep reading.
In this article, you will get very much familiar with matters that will aid your safety in this iconic location. So, get your tickets ready and be ready to have a great stay in Salt Lake City!
The Crime Rate in Salt Lake City
How Salt Lake City's Crime Rate Compares to Other Cities
Below you can see two tables.
The first table shows the crime rate (as well as the homicide rate and other information) of Salt Lake City and compares it with other cities we analyzed. The source of the data is the FBI reports.
Crime Rate of Salt Lake City (Proportional to the Population) Compared to Other Cities
Here the crime numbers are divided by the population and demonstrated as cases per 100,000 habitants, meaning that they are proportional to the number of residents. By clicking on the name of each city, you will find a complete article with their best neighborhoods, areas to avoid, crime rates, etc.
| | | | | | | | |
| --- | --- | --- | --- | --- | --- | --- | --- |
| City | State | Population | Total Criminal Offenses per 100K Resid. | Assaults per 100K Resid. | Homicides per 100K Resid. | Rapes per 100K Resid. | Robberies per 100K Resid. |
| Escondido | CA | 150,507 | 4,857 | 931 | 3 | 15 | 93 |
| Chula Vista | CA | 275,978 | 3,265 | 718 | 2 | 11 | 91 |
| Palmdale | CA | 169,450 | 1,731 | 315 | 6 | 30 | 91 |
| Santa Ana | CA | 310,227 | 2,698 | 280 | 5 | 47 | 129 |
| Santa Rosa | CA | 178,127 | 2,154 | 374 | 2 | 62 | 76 |
| Anaheim | CA | 346,824 | 2,918 | 196 | 5 | 38 | 119 |
| Huntington Beach | CA | 198,711 | 2,229 | 158 | 2 | 35 | 54 |
| Tallahassee | FL | 196,169 | 3,879 | 545 | 12 | 103 | 122 |
| Honolulu | HI | 985,138 | 4,764 | 958 | 1 | 17 | 73 |
| Oklahoma City | OK | 670,872 | 7,705 | 1,430 | 15 | 61 | 97 |
| Pittsburgh | PA | 302,971 | 4,168 | | | | |
| Salt Lake City | UT | 205,929 | 15,723 | 3,009 | 9 | 132 | 215 |
Crime rate numbers. Total criminal cases, assaults, homicides, rapes, and robberies in multiple American cities we analyzed, in cases per 100K residents. Data from 2021 and 2020.
Crime Rate of Salt Lake City in Absolute Numbers Compared to Other Cities
City
State
Population
Total
Criminal Offenses
Assaults
Homicides
Rapes
Robberies
Escondido
CA
150,507
7,310
1,401
5
22
140
Chula Vista
CA
275,978
9,010
1,982
6
31
251
Palmdale
CA
169,450
2,934
533
10
51
155
Santa Ana
CA
310,227
8,370
869
15
145
401
Santa Rosa
CA
178,127
3,836
667
4
110
135
Anaheim
CA
346,824
10,122
681
16
133
412
Huntington Beach
CA
198,711
4,430
313
3
70
107
Tallahassee
FL
196,169
7,609
1,069
24
202
239
Honolulu
HI
985,138
46,933
9,438
8
166
719
Oklahoma City
OK
670,872
51,689
9,595
100
406
653
Pittsburgh
PA
302,971
12,629
Salt Lake City
UT
205,929
32,378
6,196
19
271
443
The numbers of total criminal cases, assaults, homicides, rapes, and robberies in multiple American cities we analyzed, in absolute numbers. Data from 2021 and 2020.
Before we talk about the crime rate in Salt Lake City for the year 2022, it is important to point out to you what the history chart has been. With this, we can deduce if an improvement has been recorded. This is gotten from research by the FBI's Uniform Crime Reporting (UCR) Program.
As of August 2022, the crime rate has gone down at a rate of 9% compared to last year. Precisely for violent crime and property crime, the rates have gone down about 3% and 9% down that of last year, respectively.
In an article put together by Kim Bojorquez in Axious.com, the spokesperson for Salt Lake City police, Brent Weisberg, told Axios that there is an improvement in response rate as it is now one minute down than that of last year.
The Worst Neighborhoods in Salt Lake City
From 2013 to 2017, the major crimes that were recorded in Salt Lake City were mainly aggravated assault, murder/homicide, robbery, larceny, and rape. These crimes can be classified as violent crimes because they include the use of force or threat of force to carry them out. Now, let's discuss the areas where the crime rate is high.
Two Worst Neighborhoods in Salt Lake City
Glendale
Glendale is situated along the west of Salt Lake City, with a population of over 25,500. It wouldn't be a wrong tag to name this location as the central hub for any gang activities in Salt Lake City.
This has made many people fall victim to one of these violent crimes at one point or the other, and this occurrence is the highest in this location. On average, one out of nine persons experiences it. Therefore, if you are going on a tour of Salt Lake City, you and your family should avoid this area altogether.
The crime rate in this location is forty-two percent higher than the average rate of crime in the whole of Salt Lake. Morose, vandalism, and break-in rate is relatively high in this area.
Poplar Grove
This location experiences an 8% decrease rate yearly. However, the average crime rate is still rated 51% over the crime rate recorded for Salt Lake City. Because of the unfavorable possibility of being a victim here, you and your family should stay clear of this area, as one out of seventy-two persons can fall victim to any type of crime in this area.
Best Neighborhood in Salt Lake City
Despite the crime rate recorded in some areas of Salt Lake City, there are still some places in this location that are safe for you and your family when you come to visit. These places are not only considered safe, but they are also quiet and have a comfortable setting whether you want to settle there or just have a vacation there.
Where are the top 5 best neighborhoods in Salt Lake City?
One interesting fact about Salt Lake City is the history attached to it. History has it that in prehistoric times, it was completely underwater. In 1983, it was also recorded that State Street in Salt Lake City became a river in flood. A massive flood, which flowed for weeks, successfully turned the place where is now State Street in downtown Salt Lake City into a river.
Would it also interest you to know that the world's first KFC is in Salt Lake, even though it was formerly referred to as Sanders Court & Cafe? Amazingly, if we were to keep writing about the amazing features of Salt Lake City, we would end up writing hundreds of pages. However, here are some places in Salt Lake City that are tagged as the best neighborhood.
Central City
This region has over 50% fewer crimes than the rest of Salt Lake City, which makes it a very safe place to stay in. Other exciting characteristics of this place, asides from the safety it offers, are the different centers and the type of people that are found there. You get to see different shopping centers and art galleries in this area. Also, you meet different affluent families and live music entertainment as well.
Yalecrest
Yalecrest region has 74% less crime than the whole of Salt Lake City. With the playgrounds and quality schools in this area, you are in good hands. Also, you get to enjoy the view of fine art galleries.
Greater Avenue
This location has a 75% lesser crime rate compared to other locations in Salt Lake City. With the safety experienced in this location, coupled with the quiet environment and serene surroundings, this is a good place for you and your family. Whether it's residential or for vacation, you and your family will enjoy this place. You get to enjoy watching the views of the Wasatch mountains and hiking trails as well.
East Bench
The East Bench area of Salt Lake City is also made up of affluent families. When compared to other regions in Salt Lake City, it has a 70% crime rate lesser, even though it is close to the Wasatch range.
There are some excellent and (surprisingly!) inexpensive hotels in the best areas of Salt Lake City. You can find them below.
Is Salt Lake City a good place to live?
One of the many reasons Salt Lake City is a good place to live is because of the features of the city. The beautiful mountains, affordable standard of living, good housing system, interesting recreational centers, and the profitable tech industries there would make your stay there an interesting one. However, avoid the dangerous places we highlighted above. Nonetheless, as a young professional or for families, living in Salt Lake decision would be one of the best decisions you have ever made.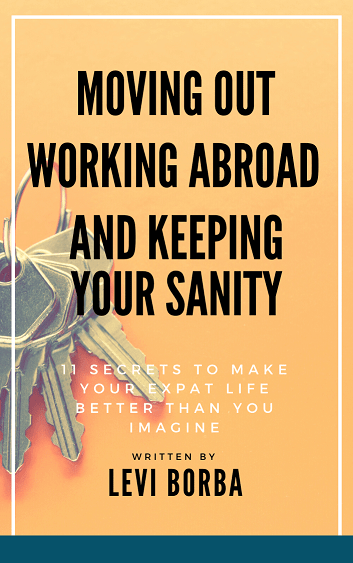 Is Salt Lake City safe: Conclusion
If you are looking forward to moving to Salt Lake City, then you have made the right choice, as this is a very safe and good place to live in.
One major outstanding feature is the favorable employment rate experienced in this area. Just like Utah, this is one of the best places to get a job for yourself and fare well in it, as the unemployment rate is only 2.1% while the median household income is $63,156. Above all, if you take the necessary precautions we have listed above and the extra ones below, Salt Lake City will be a safe place to live with your family.
Other Tips to Make Your Stay in Salt Lake City even Safer
1st — If you are visiting the city, there are plenty of options in terms of luggage storage, so you don't need to walk around with your carry-on bags. Reliable, convenient, and inexpensive luggage storage services you can find at Radical Storage.
2nd — Areas surrounding airports and train stations can be dangerous.  Book a transfer in advance from the Salt Lake City International Airport (or from any station) to your destination and vice versa, so you can avoid scammers and criminals. I often used Get Transfer for that and it always worked fine.
3rd — If you want to walk around and see some historical spots without the risk of getting lost or wasting your time, hire a guide. You can find some amazing and reliable guides and tours at Viator. They will give you insider information about historical facts and curiosities, and also warn you of risky areas and keep you safe.
---
If you enjoyed this article answering the question Is Salt Lake City Safe? here are a few other reading suggestions for you:
9 Books about Relocating to Gain an Edge in Your Life
The Most Violent Cities in Europe BY COUNTRY
THESE Are the Cheapest Cities to Fly to In Europe
Some of the links of this article may be affiliate links, meaning that the author will have a commission for any transaction.