Is Pasadena safe in 2023?
Here is an anecdote to give you a bit of context before answering the main question: Is Pasadena safe? Likely you will identify it with many other real-life stories you witnessed:
Anna and Mark were a couple living in a small town in the Midwest. Mark received a job offer to work in Pasadena, California, and the couple saw this as an opportunity to start a new life in a different state with quite an attractive salary.
While Anna took charge of some of the arrangements, like looking for a job for herself, Joseph focused on finding a place for them to live that was not far from his new job.
The couple found a nice house and contacted the agent. However, as they started to research the area more, they realized they had overlooked a crucial factor: safety.
It wasn't until the last minute that they asked themselves, "Is Pasadena safe? In this neighborhood, can we get as relaxed about our kids going to school as in our city in the Midwest?"
During their research, they found it difficult to get accurate information. Most of the material they found on the internet was from real estate brokers or official pages with an overly optimistic tone about the city.
After all, real estate brokers must keep an optimistic tone to convince buyers, since real estate in Pasadena is 85.8% more expensive than the national average. It is even expensive by Californian standards.
If your story is similar to the one of Anna and Mark, let's make it clear:
We are not here to be optimistic (and neither pessimistic) but to show you the reality and help you take a decision.
Pasadena Crime Rates
Before jumping into the various crime statistics, it is important to make a distinction between types of criminal occurrences, and the two most important categories are violent crime and property crime.
The main difference between the two is that violent crime involves the use or threat of physical force, whereas property crime involves the theft or destruction of property, which may not involve the use of physical force.
There may, however, be an overlap between both categories: a robber who uses a gun to rob wallets is committing violent and property crimes at the same time.
Examples of violent crimes include murder, rape, assault, and robbery.
Examples of property crimes include theft and burglary.
This distinction is important because often cities will have a high rate of violent crime and a low rate of property crime, and vice versa.
Safe cities have a low number of occurrences of both, while dangerous cities (hi, Baltimore!) have high rates of both violent and property crimes.
If you're wondering where not to go, take a look at our piece on California's most dangerous cities.
Violent Crime Rates in Pasadena, CA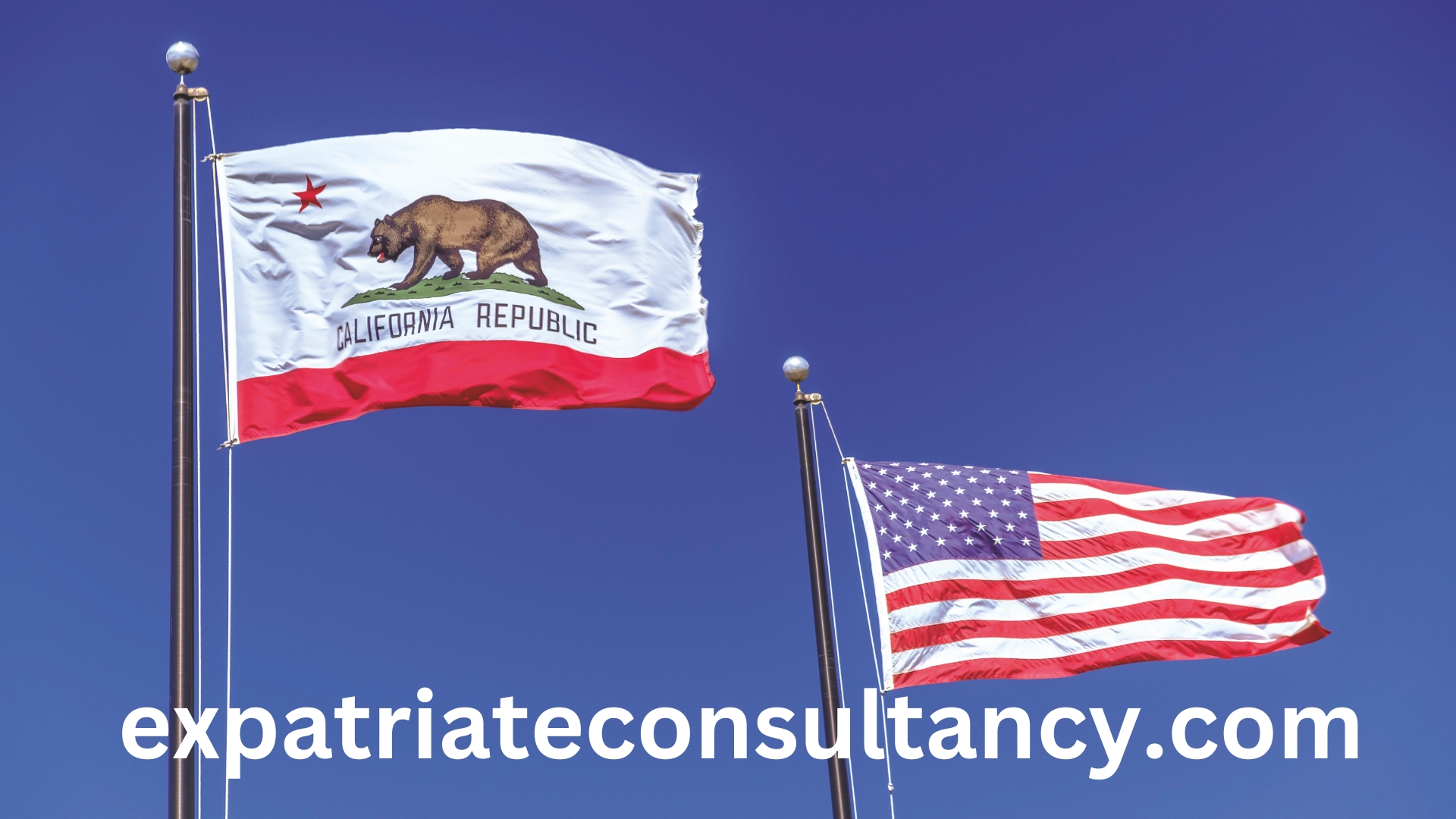 Pasadena (the one in California, because there is also one in Texas), has a relatively low rate of violent crime compared to other major cities in the United States. However, the city still faces challenges in this area.
According to recent data (Check the table a few paragraphs below for a full comparison of the crime data against other similar cities in California and the US), there were 2.82 homicides per 100,000 residents in Pasadena, which is somewhat low but still a cause for concern.
The city also had 411.7 assaults per 100,000 residents, and there were 3.89 rapes and 132.2 robberies per 100,000 residents, all of which are relatively low rates compared to other major cities. Overall, while the violent crime rates in Pasadena are relatively low, however not as low as the safest cities in the US.
Pasadena's Property Crime Rate
Different from what we saw with violent crimes, property crime rates in Pasadena are relatively high by US standards.
The city has a high rate of theft, with 999.4 incidents per 100,000 residents.
This means that almost 1% of the population is a victim of theft every year.
Motor vehicle theft is also a significant problem, with 343.6 incidents per 100,000 people per year, well above the national average for vehicle theft rates. Finally, Burglary has a rate of 429.8 cases per 100,000 residents.
Among the main property crimes, only arson is relatively rare in the city, with a rate of 31.39 incidents per 100,000 residents, well below the national average.
Property crime rates in Pasadena have numbers similar to Rancho Cucamonga and slightly worse than in Sunnyvale, both in California.
When you compare the rate of property crime in Pasadena against cities considered "dangerous" by many, like Oklahoma City, you will a very curious phenomenon: a low overall crime rate but a high number of crimes like robberies.
In the table below we compare Pasadena with multiple Mid-sized cities in the US.
Violent Crime Comparison: Pasadena vs Other Cities in California and the US
Crime Rate of Pasadena (Proportional to the Population) Compared to Other Cities
Here the overall crime data (provided by the FBI and other sources) numbers are divided by the population and demonstrated as cases per 100,000 habitants, meaning that they are proportional to the number of residents. By clicking on the name of each city, you will find a complete article with their best neighborhoods, areas to avoid, crime rates, etc.
| | | | | | | | |
| --- | --- | --- | --- | --- | --- | --- | --- |
| City | State | Population | Total Criminal Offenses per 100K Resid. | Assaults per 100K Resid. | Homicides per 100K Resid. | Rapes per 100K Resid. | Robberies per 100K Resid. |
| Escondido | CA | 150,507 | 4,857 | 931 | 3 | 15 | 93 |
| Chula Vista | CA | 275,978 | 3,265 | 718 | 2 | 11 | 91 |
| Palmdale | CA | 169,450 | 1,731 | 315 | 6 | 30 | 91 |
| Pasadena | CA | 135,732 | 2,696 | 412 | 3 | 4 | 132 |
| Santa Ana | CA | 310,227 | 2,698 | 280 | 5 | 47 | 129 |
| Santa Rosa | CA | 178,127 | 2,154 | 374 | 2 | 62 | 76 |
| Anaheim | CA | 346,824 | 2,918 | 196 | 5 | 38 | 119 |
| Huntington Beach | CA | 198,711 | 2,229 | 158 | 2 | 35 | 54 |
| Hialeah | FL | 220,490 | 1,961 | 145 | 3 | 12 | 45 |
| Tallahassee | FL | 196,169 | 3,879 | 545 | 12 | 103 | 122 |
| Honolulu | HI | 985,138 | 4,764 | 958 | 1 | 17 | 73 |
| Oklahoma City | OK | 670,872 | 7,705 | 1,430 | 15 | 61 | 97 |
| Pittsburgh | PA | 302,971 | 4,168 | | | | |
| Salt Lake City | UT | 205,929 | 15,723 | 3,009 | 9 | 132 | 215 |
Crime rate numbers. Total criminal cases, assaults, homicides, rapes, and robberies in multiple American cities we analyzed, in cases per 100K residents. Data from 2022, 2021 and 2020.
Why Pasadena Has a High Number of Robberies Despite the Low Overall Crime Rate?
There is one reason that comes to mind to explain the curious case of Pasadena.
The city may have few murders and rapes but many robberies since the police department manage to reduce violent crimes through surveillance, law enforcement, and community policing. This means targeting policing of high-crime areas.
But robberies often don't happen in high-crime areas.
The factors driving this type of crime are different. It is not a dispute for drug-selling points between gangs or vengeance.
Robberies are motivated by immediate financial gain.
So a major factor that could contribute to higher rates of robbery in Pasadena is the presence of valuable targets, such as banks, high-end retail stores, luxury car sellers, and other businesses that deal with large amounts of cash or high-value goods. These locations attract criminals who see them as easy targets for theft or robbery.
So Pasadena became a victim of its own wealth and affluence (summed with the relaxed approach in terms of punishment for property crimes).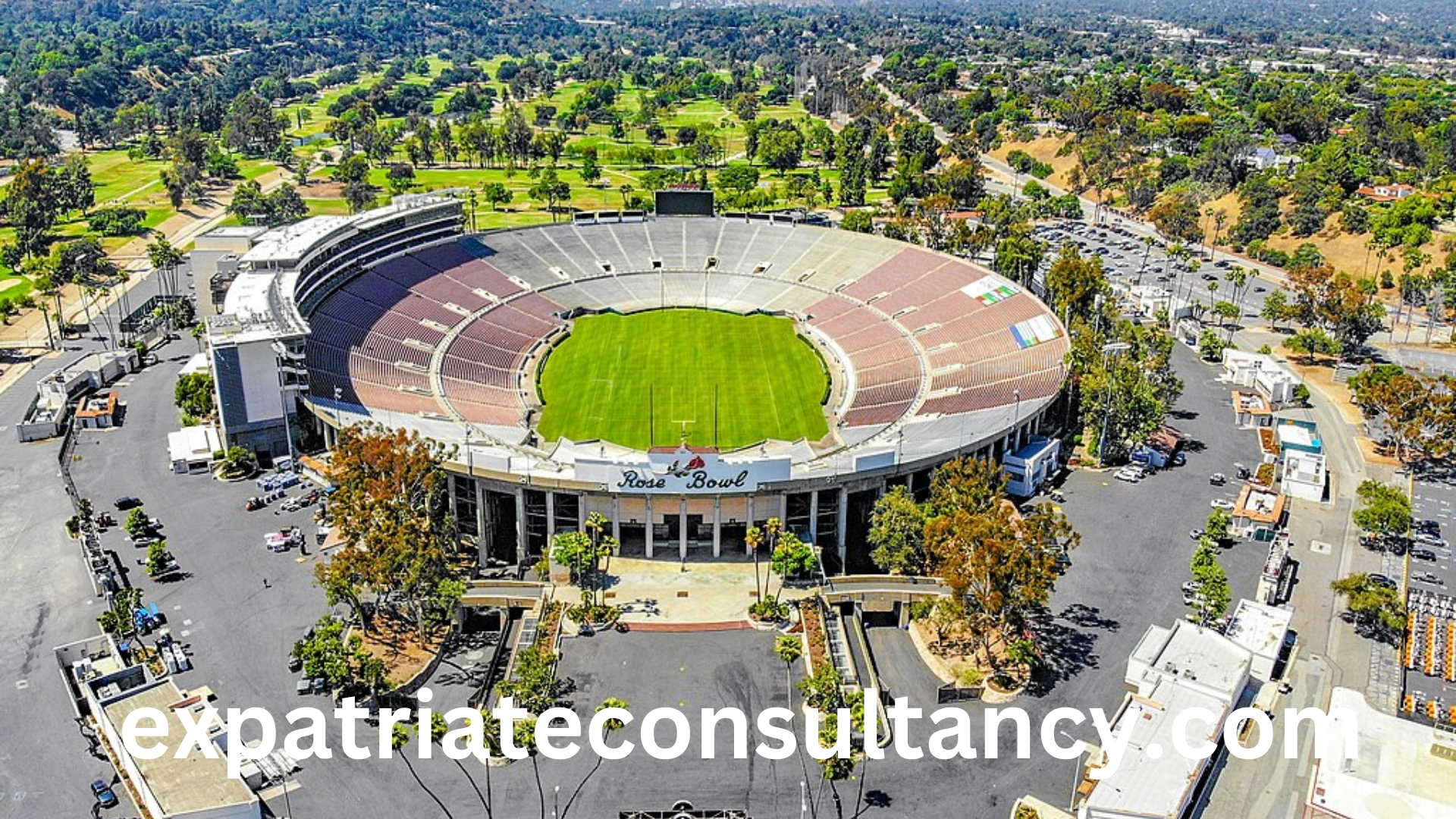 Areas to avoid in Pasadena, CA
Northwest Pasadena
Northwest Pasadena is known for its high crime rates, particularly when it comes to property crimes like theft and burglary. In addition to property crime, Northwest is also known for its high rates of violent crime, including assault and robbery. Recently, Jamal Patterson, a father of 2, was murdered in front of his mother's house.
Gun violence, despite the strict laws, is rampant.
The area has a high poverty rate, and many residents struggle with substance abuse and mental health issues, increasing some types of crime occurrences. If all that was not enough, the place is home to several gangs. So, if you ask yourself if Is Pasadena safe? The answer may be "Not in the Northwest".
East Central
Tupac mentions Pasadena in California Love for a reason. In the 1990s, there were some extremely violent gangs in that area. Some of the last remaining areas of Pasadena that aren't cleaned up or gentrified are now in East Central's impoverished remnants.
The neighborhood is also home to a high number of drug dealers and users. Additionally, many of the buildings in the area are run-down and in disrepair, adding to a sense of neglect. Lastly, there is a large number of motels and prostitution points.
Safest Places in Pasadena and Best Neighborhoods in Pasadena
Chapman Woods
Attracting those looking for proximity to downtown but also low crime rates, Chapman Woods is one of Pasadena's safest areas.
This family-oriented district has large lots and tree-lined streets. Chapman Woods is mostly residential, with Tudor, Spanish Colonial Revival, and mid-century modern architecture. Gated entrances and security patrols make the neighborhood a safe place. The neighborhood's proximity to great schools, parks, and shops is another draw. On the downside, the place has well-above-average real estate prices.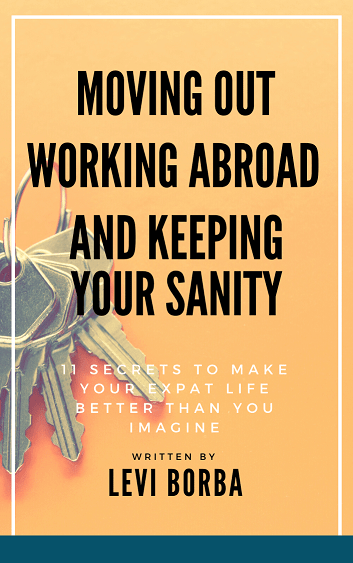 South Arroyo
South Arroyo has beautiful streets and good schools. Residents take pride in their well-maintained homes and public spaces. Arroyo Seco Park, a popular walking, biking, and hiking spot, is one of many nearby parks. Young families enjoy the neighborhood's low crime rate.
The median income per male resident ($85,510 per year) is way higher than the US national median and one of the highest among Pasadena residents.
Unfortunately, what is good often has a higher price tag. South Arroyo's real estate median home prices are among Pasadena's highest. It borders South Pasadena, another districtthat is equally appreciated by families and with high median home value.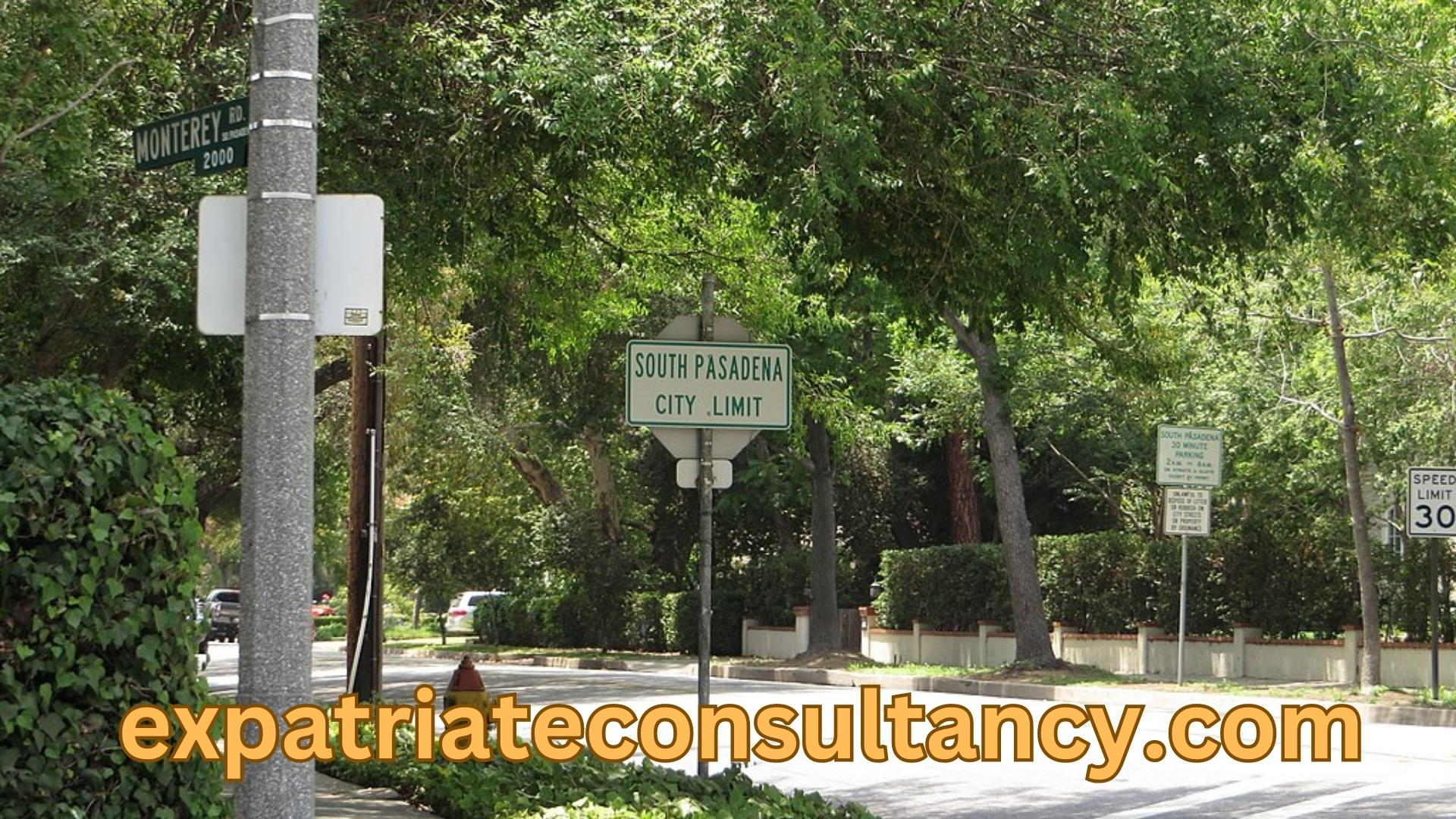 Linda Vista
Linda Vista is a quiet, family-friendly neighborhood in western Pasadena.
Tree-lined streets and large, well-maintained homes define the place. The local green area, Linda Vista Park, has playgrounds, sports fields, and picnic areas. However, Linda Vista's high real estate prices may deter some buyers and renters despite it being one of the safest places in the city.
Is Pasadena safe at night?
While this may not be the most decisive answer, it is the correct one: it depends on the place and part of the city.
In a general sense, it is safe.
However, there are certain areas you might want to avoid walking. Stick to the more well-lit and populated areas, like South Lake Avenue, and you should be fine. There are plenty of bars, restaurants, and shops in these areas, and you'll usually see lots of people out and about.
On the other side, there are a few neighborhoods in Pasadena that can be a bit sketchy, especially after dark. Places like Northwest Pasadena or East Central are known to have higher crime rates (see our section about the areas to avoid in the city), so you might want to steer clear of those zones, especially at night.
Also read: The 8 safest large cities in the US at the moment.
Other Tips for Staying and Visiting Pasadena
1st — If you are visiting the city (or nearby cities), there are plenty of options in terms of luggage storage, so you don't need to walk around with your carry-on bags. Reliable, convenient, and inexpensive luggage storage services you can find at Radical Storage.
2nd — Areas surrounding airports and train stations can be dangerous.  Book a transfer in advance from the Hollywood Burbank Airport (or from any station) to your destination and vice versa, so you can avoid scammers and criminals. I often used Get Transfer for that and it always worked fine.
3rd — If you want to walk around and see some historical spots without the risk of getting lost or wasting your time, hire a guide. You can find some amazing and reliable guides and tours at Viator. They will give you insider information about historical facts and curiosities, and also warn you of risky areas and keep you safe.
---
If you enjoyed this article answer the question Is Pasadena Safe? here are a few other reading suggestions for you:
9 Books about Relocating to Gain an Edge in Your Life
The Most Violent Cities in Europe BY COUNTRY
THESE Are the Cheapest Cities to Fly to In Europe
Some of the links in this article may be affiliate links, meaning that the author will have a commission for any transaction.