Discover how safe Huntington Beach is, as well as the bad (or good) neighborhoods.
About an hour's drive south of Los Angeles in Orange County, CA, Huntington Beach boasts an intriguing history, gorgeous scenery, and a pleasant climate. Surfers enjoy huge swells any time of year, giving the city its nickname "Surf City, USA". The best surfing waves are said to be near the iconic Huntington Pier, and the city even displays the world's largest surfboard at the Huntington Surfing Museum. But is Huntington Beach safe?
Laid-back, casual vibes define the city's culture. Every day is Hawaiian shirt day in this surfer city. Municipal events and festivals are plentiful. For the outdoorsy soul, several parks and reserves are available to roam. For a different type of adventurer, the city has no shortage of restaurants, bars, clubs, spas, and shopping areas.
This ocean-side city's name has changed a few times, from Shell Beach to Pacific City to its current name, which was inspired by the railroad entrepreneur Henry E. Huntington. The discovery and production of oil in the 1920s and 1930s fostered economic growth in the region, which increased its residencies and development.
Since then, the city has continued to flourish thanks to other industries including technology, service industries, and tourism. When it comes to safety in Huntington Beach, though, should travelers or potential residents be wary? Read on to find out.
If you are still in doubt about a move to Huntington Beach or another city, check out our Expat Living City Guides, with information about cities for expatriates and digital nomads all over the world!
Huntington Beach Crime Rate
Crime in Huntington Beach is relatively low compared to other large cities in California and the US, although is not as safe as the 8 safest big cities in the US.
The California Department of Justice reported crime trends in their latest publication using data from 2021. Property crime, motor vehicle theft, homicides, rape, and violent crime rates all increased slightly from 2020 to 2021. In contrast, the burglary and arson rates have decreased by 5.3 percent and 4.4 percent respectively during the same period.
Overall, Huntington Beach's crime index places it safer than 24% of all US cities. Data released by the FBI from 2020 reflects that out of every 1,000 residents, 2.48 were affected by violent crime and 19.81 were affected by property crime. These rates are lower than the statewide average. In California, out of every 1,000 residents, 4.4 were affected by violent crime, and 21.3 were affected by property crime.
Huntington Beach's crime rates are also quite a bit lower than the US national crime averages. Specifically, out of every 1,000 residents, assault in Huntington Beach averages 1.58, while the US averages 2.78. Robbery in Huntington Beach averages 0.54, while the US averages 0.73.
Tourists, in particular, should exercise additional caution on the matter of pickpocketing. Most small theft incidents are crimes of opportunity, such as a wallet being left out in the open. With a medium risk of pickpocket activity, it's worth taking extra steps to be aware of your surroundings and secure your belongings or valuables.
Worst Neighborhood In Huntington Beach
Just like every city, Huntington Beach has a mix of respectable and questionable areas. But where exactly are its least desirable neighborhoods? Referencing a crime map of the city (see photo below) is a good way to spot the areas that experience a higher volume of crime.
Keep in mind that while these areas are relatively worse off than others in Huntington Beach, they are still generally safe and relaxed locations to reside (with the exception, perhaps, of Oak View). None of these are extremely dangerous; they simply have a slightly higher crime rate than surrounding areas.
Washington East
A residential community made up primarily of renters, this neighborhood is highly walkable. This means there is more foot traffic, which makes it a bit noisier than some prefer.
Newland
This area is primarily comprised of single-family homes, and the residents here are a fairly even mix of homeowners and renters. Interestingly, there are more Armenian and Lebanese residents living here than in almost any other neighborhood in the US.
Huntington Crest
The average age of this neighborhood's residents is 53 years old, and its primary characteristic is its densely populated, urban impression. Its denser population contributes to a relatively higher crime rate.
Oak View
Nicknamed "Slater Slums", this neighborhood has no reason to be on any tourist's travel plans. Homeless are more prominent in this area, although Orange County is working on programs to assist them. The median annual income is $49,576, and 48% of adult residents here did not complete high school.
Huntington Beach Crime Map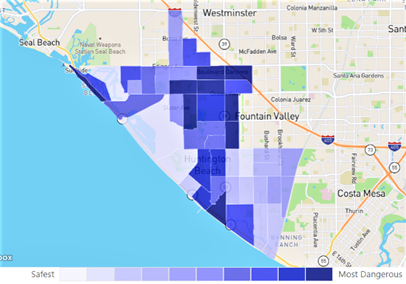 Best Neighborhoods In Huntington Beach
The low crime rates aren't the only factor that makes living in Huntington Beach an attractive option. Many areas around this city not only have beautiful the Pacific Ocean and beach views, but also flaunt high home values, beautiful parks and trails, high median incomes, and excellent schools. Here are some of the most popular neighborhoods in Huntington Beach: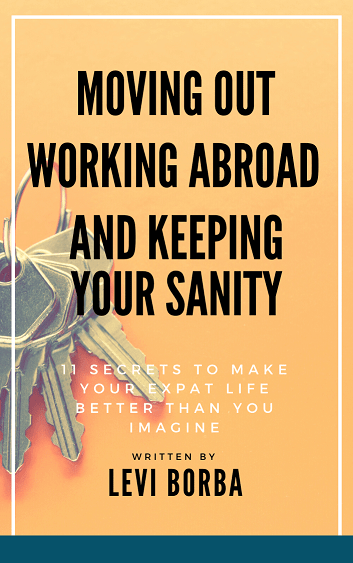 Bolsa Chica-Heil
Looking for ocean-side living with all the perks of big-city conveniences? Consider living in Bolsa Chica-Heil. Enjoy beautiful nature spots such as the Bolsa Chica State Beach and the Bolsa Chica Ecological Reserve. Once you've had your fill of nature, walk downtown and experience an exciting restaurant or bar. There is something for everyone in this exceptional neighborhood. If you're looking to buy a home in this neighborhood, expect to pay $900,000 on average.
Sunset Beach
This quaint beachside neighborhood proudly displays the relaxed atmosphere that Huntington Beach is known for. Tourists enjoy the sprawling beach and have plentiful opportunities to shop and dine here. The famous Water Tower House, which overlooks the Pacific Coast Highway, is one of the region's oldest landmarks. The median home listing price in this exclusive neighborhood is $2.6 million. Rentals are more affordable than 40.2% of Californian neighborhoods, at an average of approximately $3,000.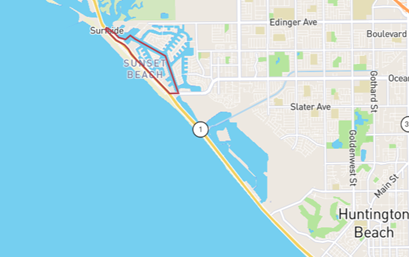 Gilbert Island
If you're thinking of moving somewhere with your boat, Gilbert Island may be the right choice for you. Many of the homes on this island feature a boat slip, with the median home listing price being $1.7 million. This is one of the most expensive neighborhoods in Huntington Beach, situated in the Huntington Harbor area within the Sunset Beach region.
Pacific City
Newly developed and bustling, Pacific City is situated right on the Pacific Coast Highway. After admiring the beach, tourists like to spend time shopping and dining in style in this neighborhood. With everything from an outdoor mall to modern bungalows to live music events, this neighborhood will not disappoint. With all these activities in mind, it's easy to see why this is such a popular stop for tourists and residents alike.
There are some excellent and (surprisingly!) inexpensive hotels in the best areas of Huntington Beach. You can find them below.
With such low crime rates in Huntington Beach, the ocean itself may be more of a safety hazard than the streets of the aforementioned neighborhoods. However, the city has regular beach patrols and promotes safety in and around the water to prevent accidents.
The city's Marine Safety Division is in control of safety measures around and on the beach. The Safety Division also runs the lifeguard program. When water-related accidents occur, their rescue team is skilled enough to respond efficiently. Their force includes 14 emergency response vehicles, 30 lifeguard towers, 6 ATVs, and 17 defibrillators, among many other emergency resources. The specialized water and beach rescue training possessed by their expert staff add to the safe environment of Huntington Beach.
Is Huntington Beach A Good Place To Live
Seemingly every aspect of this city is alluring. Its Mediterranean climate is enviable, allowing residents to enjoy both mild summers and mild winters. The coldest month is December, with an average low temperature of 48 degrees Fahrenheit. Visit one of the city's five stunning beaches, and to avoid tourists, head over to Huntington Harbor.
Safety, however, is another discussion. While not really dangerous, Huntington Beach has levels of criminality comparable to San Diego or San Jose, both in California and among the safest big cities in the US and it is safer than Anaheim (we also wrote a complete guide about it).
Plenty of coastal cities in California may have a similar climate, but several fun facts make Huntington Beach truly unique (besides its safety rating, of course).
Any "Real Housewives" fans should know that Real Housewives of OC is filmed in Huntington Beach. Heard of Hell's Kitchen? Huntington Beach was also a filming location for this popular show. Any space fans out there should know that the Douglas Aircraft Space Systems Center notably helped create a rocket that flew astronauts to the moon in the 60s and 70s.
In "Surf City", people aren't the only ones surfing those massive swells. A dog broke the world record for the longest canine surf ride of an impressive 65 yards. Hollywood has the Walk of Fame, while Huntington Beach has its Surfing Walk of Fame. On the topic of walking, there is a comprehensive Historic Walking Tour in downtown Huntington Beach that's an excellent choice for tourists, or even residents eager to learn more about their city's history.
All things considered, Huntington Beach is a comfortable and safe location to live. With a myriad of exciting activities year-round, low crime rates, and a beautiful location nestled up against the Pacific Ocean, it's hard to turn down a visit or a long-term stay.
Other Tips for Visiting Huntington Beach
1st — If you are visiting the city, there are plenty of options in terms of luggage storage, so you don't need to walk around with your carry-on bags. Reliable, convenient, and inexpensive luggage storage services you can find at Radical Storage.
2nd — Areas surrounding airports and train stations can be dangerous.  Book a transfer in advance from the LAX Airport (or from any station) to your destination and vice versa, so you can avoid scammers and criminals. I often used Get Transfer for that and it always worked fine.
3rd — If you want to walk around and see some historical spots without the risk of getting lost or wasting your time, hire a guide. You can find some amazing and reliable guides and tours at Viator. They will give you insider information about historical facts and curiosities, and also warn you of risky areas and keep you safe.
4th—Stay in a good hostel. Hostels are usually in the safest parts of cities, unlike hotels. Most hostels have private rooms that are as comfortable as a hotel, plus a friendly staff to give information. When looking for hostels, I visit Hostelworld and filter for those above grade 7.
---
If you enjoyed this article answering the question Is Huntington Beach Safe?, here are a few other reading suggestions for you:
9 Books about Relocating to Gain an Edge in Your Life
Is Vancouver, one of the densest urban centers in Canada, a safe place to live?
The Most Violent Cities in Europe BY COUNTRY
THESE Are the Cheapest Cities to Fly to In Europe
Some of the links of this article may be affiliate links, meaning that the author will have a commission for any transaction.