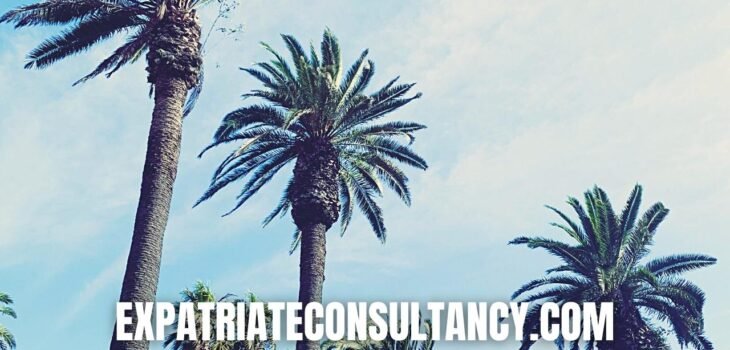 Santa Rosa, California: How Safe It Is, Crime Rate and the Bad & Best Neighborhoods
The city of Santa Rosa, California, is located in Sonoma County and has an estimated population of over 170,000 as of 2021. The city is considered one of the safest cities in California. Furthermore, Santa Rosa ranks as the 121st safest city among all other U.S. cities, with populations greater than 150,000. Despite being relatively safe compared to other cities in the country, Santa Rosa has experienced its fair share of crime in recent years and does have its share of violent crimes every now and then.
A curious fact: Santa Rosa is close to San Diego, which is considered one of the safest large cities in the US, and to both the equally safe Chula Vista and the charming city of Escondido. Our team also looked closely at the crime rates and the best and worst neighborhoods in other Californian cities, like Anaheim, Huntington Beach, and Garden Grove.
Remember: Don't confuse Santa Rosa with the also Californian city of Santa Ana (a city that we also wrote about). The first is close to Los Angeles, while the second is near San Diego.
There are many great places to visit within the city limits, including an outlet mall and the Sonoma County fairgrounds. There are also plenty of family-friendly activities outside city limits, such as biking on one of the many trails or exploring petrified wood at Montgomery Woods State Park.
Suppose you are interested in art and culture. In that case, there are several museums to explore, including the Charles M. Schulz Museum and Research Center, which houses original artwork by Charles M. Schulz, creator of the Peanuts comic strip. Those looking for adventure will want to go kayaking on the Russian River. You will not be disappointed with your visit to Santa Rosa!
Although it's easy to hear that Santa Rosa, has plenty of beautiful parks and lush forests, you may wonder how safe the city is. Is there crime in the city? How do people feel about safety in their neighborhoods?
Below is what you need to know about safety in Santa Rosa, California, whether you live there or are just planning to visit.
Santa Rosa Crime Rate
Below you can see two tables.
The first table shows the crime rate (as well as the homicide rate and other information) of Santa Rosa and compares it with other cities we analyzed. The source of the data is the FBI reports.
Crime Rate of Santa Rosa (Proportional to the Population) Compared to Other Cities
Here the crime numbers are divided by the population and demonstrated as cases per 100,000 habitants, meaning that they are proportional to the number of residents. By clicking on the name of each city, you will find a complete article with their best neighborhoods, areas to avoid, crime rates, etc.
| | | | | | | | |
| --- | --- | --- | --- | --- | --- | --- | --- |
| City | State | Population | Total Criminal Offenses per 100K Resid. | Assaults per 100K Resid. | Homicides per 100K Resid. | Rapes per 100K Resid. | Robberies per 100K Resid. |
| Escondido | CA | 150,507 | 4,857 | 931 | 3 | 15 | 93 |
| Chula Vista | CA | 275,978 | 3,265 | 718 | 2 | 11 | 91 |
| Palmdale | CA | 169,450 | 1,731 | 315 | 6 | 30 | 91 |
| Pasadena | CA | 135,732 | 2,696 | 412 | 3 | 4 | 132 |
| Santa Ana | CA | 310,227 | 2,698 | 280 | 5 | 47 | 129 |
| Santa Rosa | CA | 178,127 | 2,154 | 374 | 2 | 62 | 76 |
| Anaheim | CA | 346,824 | 2,918 | 196 | 5 | 38 | 119 |
| Huntington Beach | CA | 198,711 | 2,229 | 158 | 2 | 35 | 54 |
| Hialeah | FL | 220,490 | 1,961 | 145 | 3 | 12 | 45 |
| Tallahassee | FL | 196,169 | 3,879 | 545 | 12 | 103 | 122 |
| Honolulu | HI | 985,138 | 4,764 | 958 | 1 | 17 | 73 |
| Oklahoma City | OK | 670,872 | 7,705 | 1,430 | 15 | 61 | 97 |
| Pittsburgh | PA | 302,971 | 4,168 | | | | |
| Salt Lake City | UT | 205,929 | 15,723 | 3,009 | 9 | 132 | 215 |
Crime rate numbers. Total criminal cases, assaults, homicides, rapes, and robberies in multiple American cities we analyzed, in cases per 100K residents. Data from 2022, 2021 and 2020.
Crime Rate of Santa Rosa in Absolute Numbers Compared to Other Cities
City
State
Population
Total
Criminal Offenses
Assaults
Homicides
Rapes
Robberies
Escondido
CA
150,507
7,310
1,401
5
22
140
Chula Vista
CA
275,978
9,010
1,982
6
31
251
Palmdale
CA
169,450
2,934
533
10
51
155
Santa Ana
CA
310,227
8,370
869
15
145
401
Santa Rosa
CA
178,127
3,836
667
4
110
135
Anaheim
CA
346,824
10,122
681
16
133
412
Huntington Beach
CA
198,711
4,430
313
3
70
107
Tallahassee
FL
196,169
7,609
1,069
24
202
239
Honolulu
HI
985,138
46,933
9,438
8
166
719
Oklahoma City
OK
670,872
51,689
9,595
100
406
653
Pittsburgh
PA
302,971
12,629
Salt Lake City
UT
205,929
32,378
6,196
19
271
443
The numbers of total criminal cases, assaults, homicides, rapes, and robberies in multiple American cities we analyzed, in absolute numbers. Data from 2021 and 2020.
Crime and violence are particularly prevalent in West Santa Rosa's Apple Valley, South Park, Corby Avenue, Roseland, and West Ninth District. Theft, vandalism, and gang violence are too common in these areas. Many members of street gangs like the Sureños and Norteños live in various parts of Santa Rosa. There are also motorcycle gangs, prison gangs, among others. Most gangs are engage in theft, street violence, and drug-related crimes.
Five homicides, 58 rapes, 134 robberies, 485 violent assaults, and 637 burglaries were reported in a recent year. Santa Rosa is safer compared to other cities in California.
Santa Rosa has a somewhat lower violent crime rate (401.7 per 100,000 people) than the state of California (411.1 per 100,000 people) but still has a higher rate than the rest of the United States (386.3 per 100,000 people)
Santa Rosa is far safer in terms of overall crime than many other U.S. cities. It is, for example, safer than Oklahoma City (although also more expensivei in terms of living costs).
In 2021, during the late spring and summer months, there was an upsurge in the number of shootings, violent crimes, killings, drug-related crimes, and gang-related crimes committed by the homeless population. Some crimes and problems increased twice as high as in prior years.
So living in Santa Rosa is a bit safe irrespective of cases of crime recorded.
Sonoma County is home to around 2,700 homeless persons. About 1% of the city's total population calls Santa Rosa home. Places south of the Santa Rosa Mall and in the downtown area have seen an increase in homelessness since the turn of the century.
The issue of homelessness is one of the City Council's top priorities because it is both urgent and expanding in scope in Santa Rosa. Partnerships with County agencies and community organizations, and you have already been deployed to mitigate the situation; thus, it's not an emergency.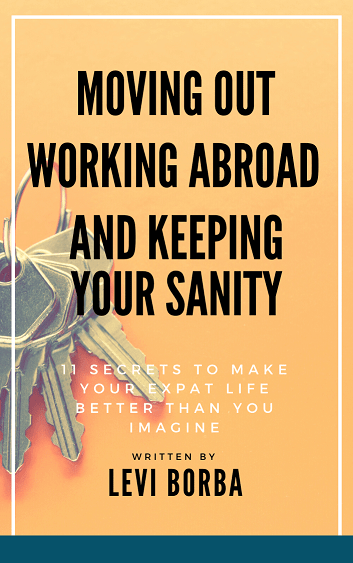 Bad Neighborhoods in Santa Rosa, CA
Although Santa Rosa, California, has maintained its reputation as a family-friendly community, much has changed in the city during the previous decade. Santa Rosa's crime rate has grown significantly since 2009. If you're moving to Santa Rosa or just looking for an updated real estate guide, you must know these dangerous neighborhoods before you buy or rent a property there.
South Park
It spans 60 blocks south of Santa Rosa, east of U.S. Route 101, south of Bennett Valley Road, and west of the Sonoma County Fairgrounds. South Park is home to a sizeable number of street gangs, most of which are Mexican Americans and go by the names Nortenos and Surenos. Drive-by shootings become increasingly regular whenever tensions rise between competing gangs in the area.
Apple Valley
It is in the most criminally active portion of town, the Northwest, where things like burglaries and vandalism are common.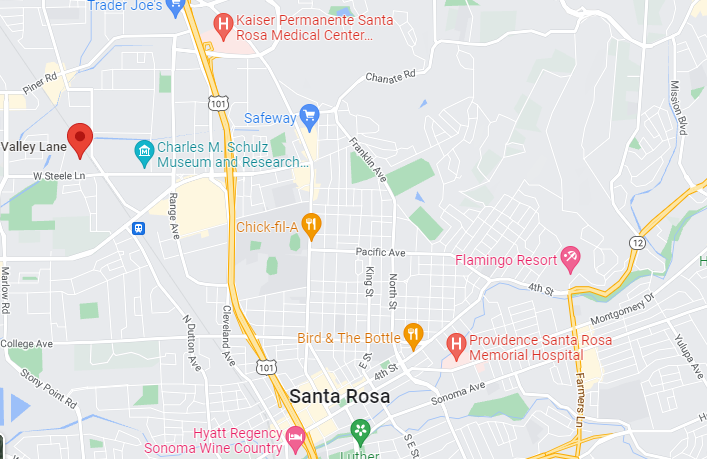 West Ninth
Crime in West Ninth W 9th has decreased slightly in recent years but is still high.
Many bad things happen in this neighborhood, like gang violence, burglaries, and graffiti.
The Best Neighborhoods in Santa Rosa, CA
It's crucial to familiarize oneself with the many Santa Rosa neighborhoods before settling on a place to call home since each area has its distinct character and set of amenities that can either facilitate or complicate one's daily life.
If you are strongly considering making it your permanent home or planning a trip to Santa Rosa, I have produced a list of the top neighborhoods in the city.
Downtown Santa Rosa
Downtown is the most convenient location in Santa Rosa. It's where you'll find the largest concentration of business, services, and things to do. Downtown Santa Rosa is a young suburban community with a contemporary and fashionable attitude, making it a great place for single adults and couples. The cost of living downtown is significantly higher than in other neighborhoods, which might be a deterrent for some, but the convenience and available amenities make it worth it. The downtown area is safe and clean at all hours, making it an excellent choice for those who want to live in a walkable community.
Oakmont
Oakmont is a great neighborhood for families and retirees because of its close-knit community and warm, welcoming atmosphere. The neighborhood is always clean because of the active homeowners association. The area is safe and well-kept since it is a part of a master plan. A golf course, tennis courts, swimming pools, landscaped playgrounds, a dog park, and many community centers are all available to residents of this gated community.
Bennet Valley
Located toward the southeast of town, this area is rich in history. Bennet Valley is conveniently located just 10 minutes from the heart of Santa Rosa, making it close to all the city has to offer. Many people who live in this residential area have a passion for wine tasting, hiking, discovering new walking routes, gardening, trying out new eateries, and playing golf.
This golf course is well-known for drawing an older crowd, but it's always in excellent shape and offers a variety of membership packages. In addition, Bennet Valley is a cheap area to live in, with a lot to offer its residents, as evidenced by the abundance of local retail complexes and prominent parks. Despite lacking a homeowner association and a formalized master plan, Bennet Valley is full of lovely residences. Many locals are also golf club members, and most houses here feature their in-ground swimming pools.
Historic Railroad Square
A small number of historically significant structures in this area survived the 1906 earthquake and are now the neighborhood's principal draw. Over 500 buildings in Santa Rosa and the surrounding San Francisco Bay Area were destroyed by the devastating 1906 earthquake. Numerous fires also sparked in the city after the earthquake, which burnt for three days straight, causing much more devastation.
The railway buildings, thriving shops, local boutiques, restaurants, and exciting entertainment that is found here today are what give this historic district its unique character. This section of Santa Rosa is so historically significant that it has been given the official designation of "Old Town" and is included in the National Register of Historic Places.
Roseland
Roseland is a great neighborhood for families, couples, and anyone who wants the convenience of living in the city. Roseland is home to many golf courses and vineyards stretching for miles at the base of Mount Diablo. The area is also close to parks and schools, making it a great place for families with children. There are plenty of affordable homes in this area which range from 1950's bungalows to modern ranch-style houses. This neighborhood is also considered one of the most affordable places to live in Santa Rosa, which makes this a great option for those with a limited housing budget.
There are some excellent and (surprisingly!) inexpensive hotels in the best areas of Santa Rosa. You can find them below.
Is Santa Rosa a safe place to live?
For the most part, Santa Rosa is a great place to live. It has the perfect location, right between San Francisco and Sacramento. You will have sunny weather and a safety feeling comparable to Honolulu, without the very expensive cost of living in Hawaii.
The city is beautiful, and the weather is (almost) always nice. This city's parks are great for hiking and biking. Many jobs are available, and it's cheaper than other bay area cities. This city has some flaws. Your skills may not match any open positions if you're not from here. Some people say crime is rising, but it depends of the area.
This city has a good quality of life, but it may not be for everyone depending on their lifestyle.
Other Tips for Visiting Santa Rosa Safely
1st — If you are visiting the city, there are plenty of options in terms of luggage storage, so you don't need to walk around with your carry-on bags. Reliable, convenient, and inexpensive luggage storage services you can find at Radical Storage.
2nd — Areas surrounding airports and train stations can be dangerous.  Book a transfer in advance from the San Francisco (SFO) Airport (or from any station) to your destination and vice versa, so you can avoid scammers and criminals. I often used Get Transfer for that and it always worked fine.
3rd — If you want to walk around and see some historical spots without the risk of getting lost or wasting your time, hire a guide. You can find some amazing and reliable guides and tours at Viator. They will give you insider information about historical facts and curiosities, and also warn you of risky areas and keep you safe.
---
If you enjoyed this article answering the question Is Santa Rosa Safe?, here are a few other reading suggestions for you:
9 Books about Relocating to Gain an Edge in Your Life
The Most Violent Cities in Europe BY COUNTRY
THESE Are the Cheapest Cities to Fly to In Europe
Some of the links of this article may be affiliate links, meaning that the author will have a commission for any transaction.